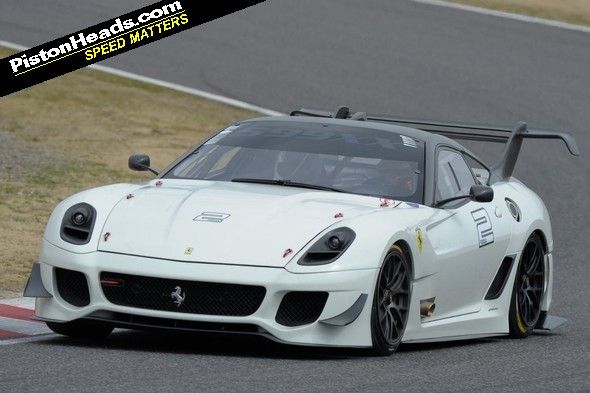 This video is taken from
the first official shakedown of the new Ferrari 599XX Evo
at a recent Ferrari Racing Days event at Suzuka.
If you're unsure exactly what the 599XX Evo is, Ferrari describes it as an evolution of an 'extreme, non-homologated sports berlinetta'. In other words, it's an even more hardcore version of the 599XX, a car that's already neither road-legal nor homologated for racing. A pretty niche market, then.
Still, the 599XX proves there is a call for unbelievably extreme track-only cars, and Ferrari's 'Corsa Cliente' can now participate in the next stage of what is essentially a track-based R&D programme.
You can read more about the detail of the new 599XX Evo in our original story on the car, but the headlines for the 599XX Evo are this: an extra 20hp (bringing things up to 750hp), 516lb ft of torque, 35kg less weight, a shorter final gear ratio and some deeply clever electronically controlled active aerodynamics.
A pretty mouthwatering spec, we hope you'll agree. Shame about the soundtrack to the video, though.