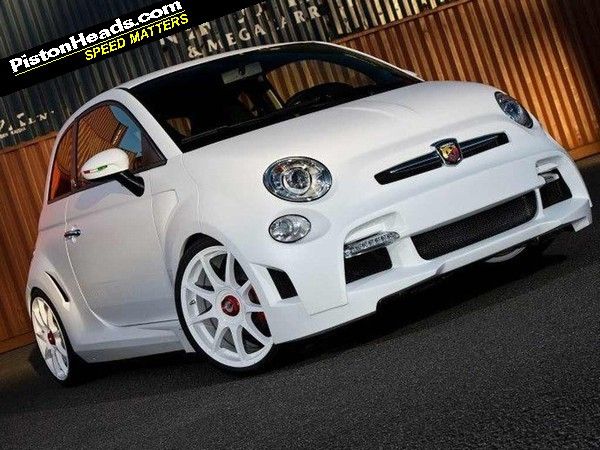 It says something about the scale of the
Frankfurt show
that concepts as attention-grabbing as the Zender Abarth 500 can go largely unnoticed. Dan and Chris
covered a lot
, they really did, but there's only so much walking and writing two men can do.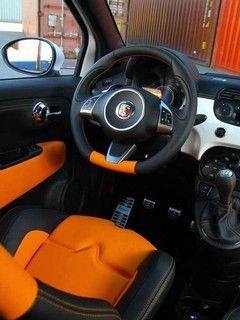 Stylish cabin remains. It is a 500 after all...
But we're still slightly aggrieved to have missed such a wicked little Fiat. The Zender Abarth 500 Corsa Stradale, as the name may suggest, is a race-derived hatch for the road. It would sit very nicely alongside a
458 Speciale
you imagine, both sharing a track focus with some road concessions.
But the Zender 500 doesn't forego luxury like the Ferrari it emulates. The sports seats are still hide-covered (with contrast stitching, of course) and all the standard kit appears present.
The properly interesting stuff is elsewhere on the Zender 500 concept. That up-and-at-'em , tarmac rally car stance comes courtesy of an entirely new front end with wider wings, some swollen arches, side skirts and a new rear diffuser/spoiler arrangement. The new pipes, high up near the bootlid, are a lovely nod to the Speciale too. Or it's a very nice coincidence.
Moreover, the entire body is now constructed from carbon fibre. Zender hasn't released a kerbweight but given the standard Abarth is 1,035kg, it must now be around a tonne.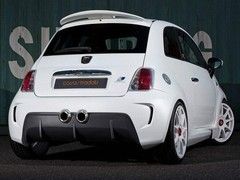 458 Speciale-aping pipes a nice touch
So the fact it's now making 240hp is all the more exciting, and mildly terrifying. Especially given the 500 is still only displacing 1.4 litres, giving a specific output of 171hp per litre. Unfortunately, Zender hasn't released any exact details on the mods, perhaps because it was witchcraft.
Anyway, we do have some performance figures. 62 mph comes up in 6.5 seconds (traction issues presumably) and 124mph in 24.7 seconds. Frustratingly, there isn't a 0-100mph time, which would probably be more relevant. Zender claims a top speed for the Corsa Stradale of 144mph.
Given the amount of exorbitantly-priced special editions Fiat keeps churning out, it's disappointing there are no plans to produce the Zender Abarth 500 at the moment.
[Source: CarScoops]