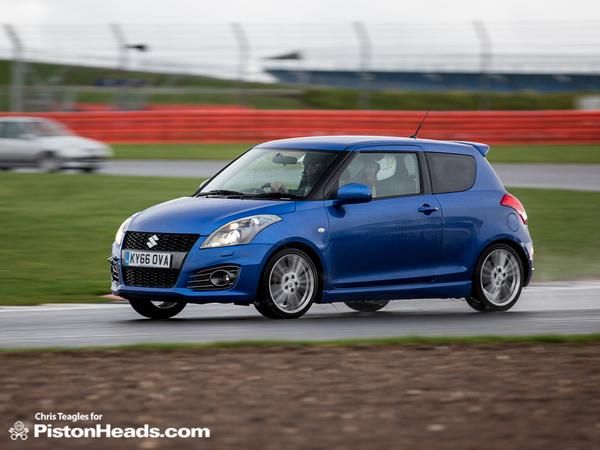 Finally then, the Swift Sport has had a track outing. What a shame to not be driving it there! Ben took the car along to our Sunday Service at Silverstone recently - I was on the way to the Geneva show - and returned with many good things to say: "Swift was mega on track, really well balanced and composed" the text read. It did also mention something about being "a bit slow" compared to that old French tin he's got (the
blue one
, not the
yellow one
), but the positive news was welcome.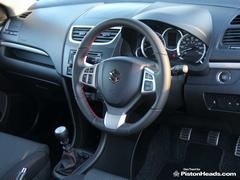 I've not spent the whole month in the Swift, though it has been pleasing to note on the odd occasion just how it proves sometimes you only need the basics. As an example it was the transport home from Heathrow after the
5 Series launch
recently - that BMW has four ways (that I can count) to turn the media volume up: via the conventional dial, the steering wheel mounted control, the gesture control and through voice. And beyond initial showing off, are you really going to use the latter two? The Swift has a dial and steering wheel button, which work fine. Same with the cruise control: it's on, or it's off. The lights are on a stalk, the handbrake is a handbrake (very, er, effective it is too) and the air-con is simplicity in itself. I know some will say certain amenities, even on a Swift, are superfluous anyway, but I feel that the current car really well incorporates everything you could want without ever feeling overcomplicated or confusing.
Will that be the same for the new car? Let's see. I had a brief look around at Geneva - in all honesty, there were rather more interesting cars to look at - and, while the new look isn't entirely convincing, the news of an even trimmer kerbweight and a reworked interior are encouraging. Yes, I've banged on about the current car's back to basics charm, but this doesn't appear to have entirely foregone that while also bringing in some more style. It's even got two cupholders in the front now...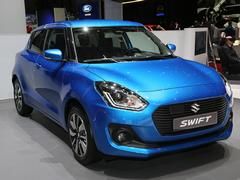 As you read this a
Fiesta Ecoboost
should be arriving at PHHQ for a long overdue comparison with the Suzuki. And I have to be honest here, things don't look great for 'my' little Swift. The Ford produces more power and more torque (though at what revs we don't know yet), with very similar performance figures, better official mpg and those famed Fiesta dynamics. The Swift is significantly lighter and cheaper though; sometimes the old methods are best, aren't they? It will be an interesting comparison; more on that next month.
In the coming weeks I really need to get more comparison tests sorted, just to see if the Swift really is spot-on combination of old fashioned fun and modern ease of use I believe it to be. It probably won't be with us for much longer so that's a matter of urgency - if there isn't much content on the site soon then you know I'll be out driving some great old hatchbacks!

---
FACT SHEET
Car: Suzuki Swift Sport
Run by: Matt
On fleet since: October 2016
Mileage: 4,324 (delivered on 300)
List price new: £14,399
Last month at a glance: Circuit training for the Swift Sport and it's fighting fit!
Previous updates:
A Swift hello!
Doors for thought as Matt gets in a five-door Sport
A Goodwood great? Not far off...
More miles means more smiles
Still a super Swift for Matt
[Track shots: Chris Teagles]