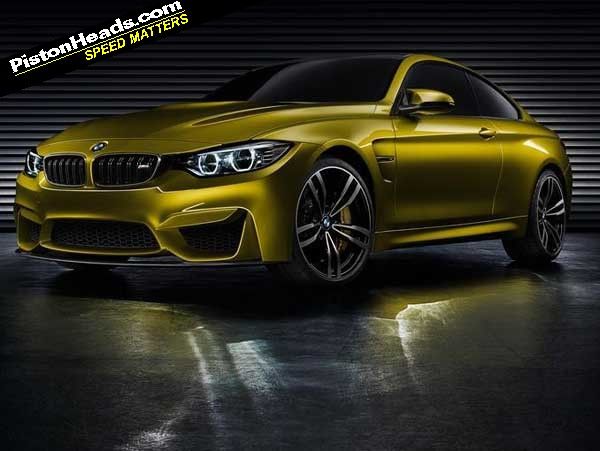 UPDATED WITH ADDITIONAL PHOTOS, 2115h
We wait ages for a snippet of information on the BMW M4, then there are two in just a few days; following the short engine sound clip earlier this week, the first alleged image of the M3 replacement has now surfaced.
So what does it tell us? Well, the power dome of the outgoing M3 remains even though the V8 doesn't, as does the carbon roof. The front bumper is noticeably more aggressive than the standard 4 Series with the foglights deleted and a jutting black splitter is just visible too. The trademark M wing mirrors can also be seen. Overall, from the front, it's a typical M Division overhaul; aggressive and potent without being too ostentatious.
For now, that's all the new information we have. No more news on the straight-six turbocharged engine beyond general acceptance of a c. 450hp power output, or the rumours of a significant weight reduction. BMW is most definitely playing the long game on this one. It probably won't have a manual gearbox though...
The M4 Coupe Concept is likely to debut at The Quail motorsport event during the Pebble Beach Concours d'Elegance this week. That should finally reveal some concrete details on what promises to be a very exciting M car.