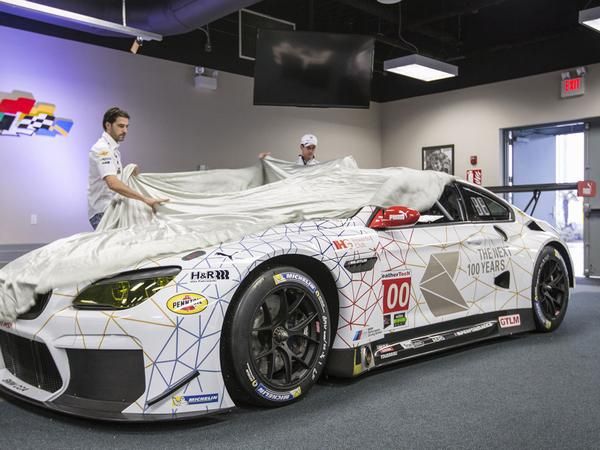 Ever since the first confirmation of the
BMW M6 GT3
at the end of 2014, we've been itching to see the car for real. The Z4 GT3 was already one of the greatest looking GT racers of recent times, and basing a motorsport car on the larger (and arguably even better looking) M6 promised a great deal.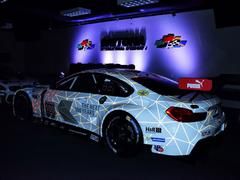 Bring on the Saturday sunset
There have been renderings,
spy shots
and official previews, but now the M6 has been officially revealed in its Daytona 24-Hour livery. It's not just the
Ford GT
making its race debut this weekend!
Now the M6 GT3 (or GTLM as it will be in certain series) would have looked good painted in Stannah stair lift beige, but BMW has gone to town for this weekend and the rest of the 2016 season. The #25 car celebrates BMW's previous GT racers including the CSL that won at Daytona back in 1975, the V12 LMR Le Mans car, the M1 and the E92 M3 GT. Very cool.
But arguably of more interest is the #100 car, so named because 2016 marks BMW centenary. According to BMW, the livery "looks to the future" and uses reflective vinyl to create a glow in the dark 3D lattice. It looks great in the press conference shoot, so spectators attending this weekend should be in for a real treat.
Both the M6 GTLM and GT3 will compete at Daytona this weekend, the latter cars entered by Turner Motorsport. They will be first raced in Europe at Misano in April, with a Rowe Racing car competing in the Blancpain GT Series. Whenever it happens, M6 GT3 against AMG GT3 promises to be spectacular!