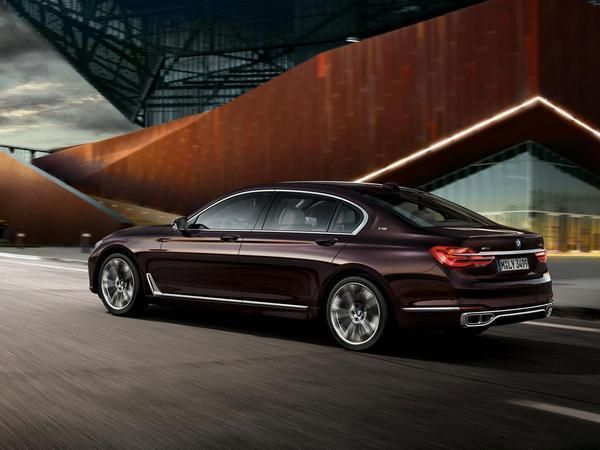 In one of those spooky coincidences that happens from time to time in the week Alpina announced the xDrive US version of its
7 Series based B7
BMW has confirmed its own flagship model. And if you thought a 608hp, V8-powered Alpina was impressive you might want to hold off ordering until you've had chance to digest the following.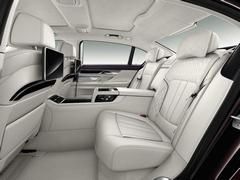 Best hope the cup holders can cope with 3.9sec 0-62mph
Although the 760Li has 'only' 600hp and, at 3.9 seconds, trails the Alpina by three tenths to 62mph it plays a far more impressive trump card in terms of quantity of cylinders and cubic capacity. Which, in the status-driven world of uber saloons, is going to matter a lot more. Yes, the 760Li is a V12. And what a V12.
Claimed as an all-new M Performance motor, the fact this mighty sounding 6.6-litre engine shares its 6,592cc capacity with the turbocharged V12s in the Rolls-Royce Ghost and Wraith offers a clue as to its origins.
It's a mighty sounding engine too, the demands of the Rolls-Royce applications meaning huge attention to minimising NVH and maximising durability; the closed deck cylinder heads are attached via bolts reaching through to the base of the crankcase, the aluminium pistons are iron coated, the main bearings double bolted and the con-rods and crank forged. The two monoscroll turbos - one for each exhaust manifold - are cooled by indirect intercoolers supplied coolant by standalone air-to-water heat exchangers all to the end of reducing lag and improving response. Best hope your chauffeur is wearing thin-soled driving slippers and not hobnail boots if your pre-dinner cocktail is to remain in its glass and not on your lap.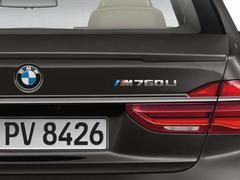 Proof that downsizing really is for losers
Putting all that power to the road is a four-wheel drive drivetrain based around the familiar eight-speed automatic gearbox. Air suspension branded Executive Drive Pro and tuned specifically for the V12 flagship features all manner of active cleverness, including ability to 'read' the road surface and set the dampers, anti-roll bars and spring rates accordingly. Four-wheel steering and the part-carbon construction should help the big daddy 7 Series handle more like a 3er.
All very impressive, the 7 Series now able to mix with the heavyweights of the luxo-barge class. Pricing is yet to be confirmed but, even with the epic depreciation characteristic of such cars, it'll be a while before we'll be seeing it on Shed Of The Week. To keep you going a selection of sub-£5K 7 Series can be found here...