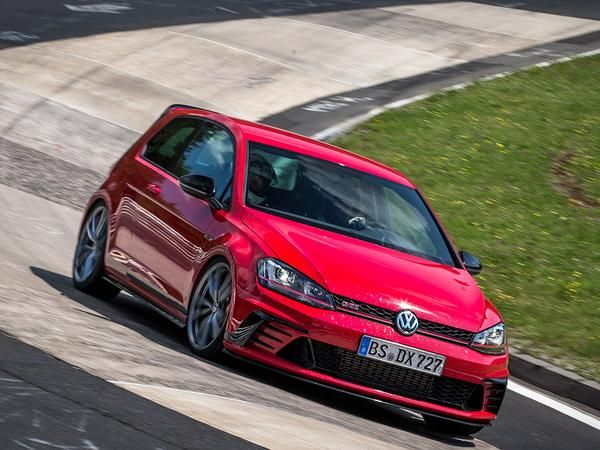 Perhaps more than any other automotive record, the current Nurburgring lap fascination has the greatest controversy around it. Mainly around whether the cars used by manufacturers are standard, be that in terms of power, tyres or indeed weight.
What's needed is some independent verification of these laps. Fortunately sportauto is at hand with the heroically fast test-driver Christian Gebhardt and what we can only assume is a standard, customer-spec Golf GTI Clubsport S. Yes, the very car that's said to be capable of 7:49.21 around the Nordschleife.
Spoiler alert: this lap isn't a 7:49 lap. We'll let you watch the video to see just how far off it is but, numbers aside, this is still an incredible feat of driving. This is a genuine sub-eight-minute lap of the Nurburgring in a Golf, after all.
What's most remarkable about the lap is the Clubsport's composure. It simply isn't disturbed by bumps, heavy braking or fast changes of direction. There's some tyre squeal here and there, more often than not on corner exit, but the way it carries pace is mesmerising. No doubt helped by Herr Gebhardt and his ability to thrash the nuts off a car.
Finally, you'll notice the start of the video is a lap at Hockenheim. There the Golf records a time of 1:13.1; that's identical to an M3, just as tenth slower than a 360 Challenge Stradale and quicker than Gebhardt in an RS7. Quick car!
Watch the video here.

[Source: Fastestlaps]