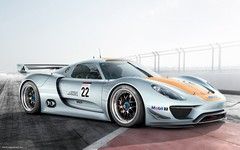 918 RSR concept from Detroit 2011
The original Porsche 961 was a 1980s racer based on the fabulous 959, but German magazine
Autobild
reckons the number is coming back on a new V8 'halo' series production model.
Details are sketchy and haven't been confirmed by Porsche, but the story goes that the new 961 will be a V8 powered coupe with styling derived from the 918 Spyder/RSR project. The 918 itself has been confirmed for strictly limited production already, but its carbon monocoque is presumably too esoteric for cost-effective volume build - it's costing the few lucky punters who'll get their hands on it around half a million quid.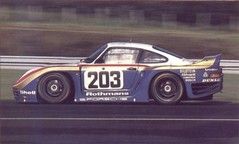 And the original 961 circuit racer
The magazine says the new car will make around 500hp in standard guise, with some sort of hybrid option that boosts power to 600bhp. Other than a predicted price in the Euros 200k range, an internal project codename of 9X1, and a projected 2013 on-sale date, there's not much else to the story yet.