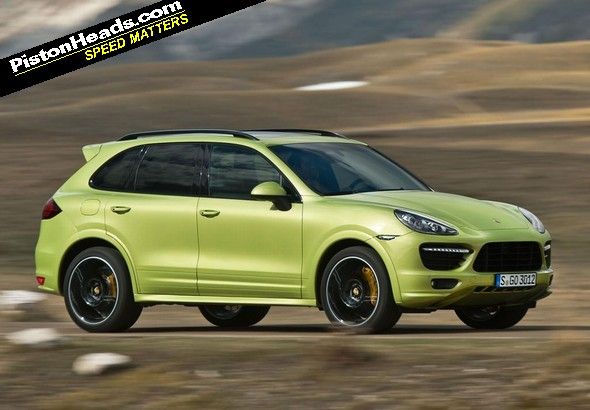 Porsche is once again combining one of its most sporty nomenclatures - GTS - with one of its least sporty cars - the Cayenne. The new Porsche Cayenne GTS is set to make its debut at the Beijing motor show in a couple of weeks.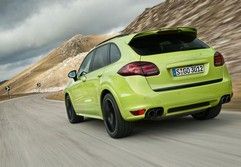 Designed to sit between the 'basic' V8 Cayenne S and the full-house Turbo, the new GTS gets an uprated version of the naturally aspirated 4.8-litre V8 engine from the S, with 420hp (up from 400hp), channelled to all four wheels via an eight-speed Tiptronic ZF auto, the eccentric manual option from the previous GTS sadly long gone.
Porsche says the engine and gearbox have "each been tuned to deliver particularly sporting levels of responsiveness, with the consequence that the Cayenne GTS sprints from a standing start to 62mph in 5.7 seconds, reaching 100 mph in 13.3 seconds. The top speed is 162mph and the Combined fuel consumption on the NEDC is 26.4mpg." By way of perspective, that's 0.2 seconds quicker to 62mph than the S, and an extra 2mph piled onto the top speed. Everybody say 'oooohhhh!'.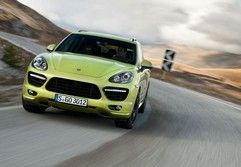 Chassis tweaks include PASM active suspension, a ride height that's 24mm lower than in the S and a rather more nebulous suggestion that the suspension is "more tautly tuned".
Visual clues include Cayenne Turbo-esque front-end styling, gloss-black window surrounds and trims, side skirts, bigger wheel arches and a 'twin-wing' roof spoiler.
The Cayenne GTS will cost from £67,147 when it goes on UK sale in July 2012.