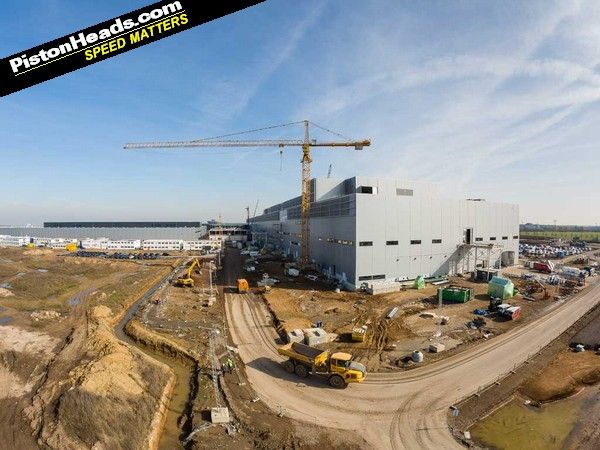 Fancy building Porsches for a living? Of course you do - what red-blooded petrolhead wouldn't want to be at the heart of one of the most celebrated sports car brands in the world, building the very cars generations of car nuts have lusted after?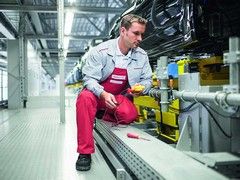 Should you play with wires with petrol in your blood?
Good news, then. Porsche is recruiting! "We want employees with petrol in their blood!" boasts Dr Oliver Blume, man in charge of the recruitment drive and endowed with the snappy job title 'Member of the Executive Board Production and Logistics of Dr. Ing. h.c. F. Porsche AG'. No wonder his attempt at injecting a bit of humour and personality into the recruitment process manages to come across as sounding a bit sinister.
Stretching the analogy a little, what he doesn't mention is that you'd best also have a bit of diesel in there too, the location of the new jobs being in Leipzig, not Weissach. That's the first hint that dreams of spending your working days fettling 911s, Caymans and Boxsters might not be the reality. In fact, the closest you'll be getting to 911s is probably the ones you walk past in the executives' car parking area, because the expansion at Leipzig (home to Cayenne and Panamera too) is being driven by the looming arrival of the Macan crossover.
It is, of course, good news that Porsche is in rude enough health to need more than 1,000 new workers. And it's an attractive enough place to work that they've had over 16,000 applicants for the 1,000 production and 400 engineering roles the expansion to include the Macan. Describing the Macan as "an emotional product" Siegfried Bulow (Chairman of the Executive Board of Porsche Leipzig GmbH - in case you were wondering) outlined the 500m euro investment going into the plant, adding that the construction project is the biggest in Porsche's history. All of which goes to underline there's more money making crossovers than there is GT3s. With or without PDK, we're glad they still do though.