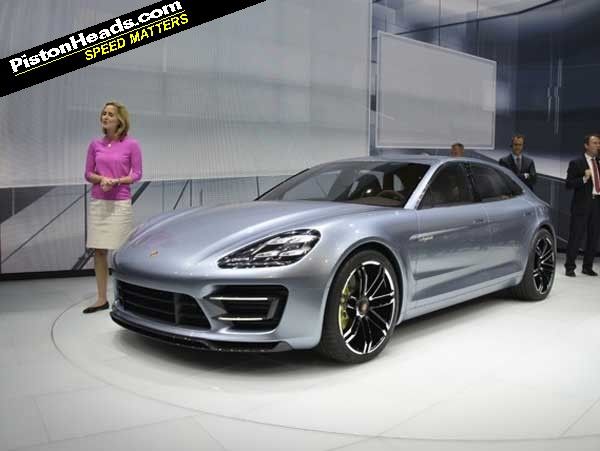 Porsche is inching closer to admitting it'll do a shooting brake version of its next Panamera after getting what it calls 'positive' feedback on the Panamera Sports Turismo revealed at the
Paris Motor Show
.
A UK spokesman admitted to PistonHeads the next version of the sports saloon could have "not just one body style" while sales and marketing boss at Porsche Bernhard Maier told Automotive News that "it is getting more likely that we will do such a car."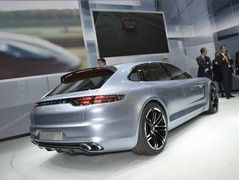 Second time lucky, styling-wise?
Whatever your view of the show car, we challenge anyone here to argue plausibly it doesn't improve on the looks of the current Panamera. It's easy to imagine that much more elegantly resolved rear end would attract more buyers than the 100 litres of luggage space. Somehow it manages to shrink the car looks-wise despite measuring the same at five metres end-to-end.
The bad news is that the current car only arrived in 2009 so it'll be around three years or so before we can actually buy anything that looks like this.
Much closer is a version of the plug-in hybrid drivetrain that Porsche said was powering the Sports Turismo. The spokesman told us that the 3.0-litre V6 plus big battery pack with plug-in charging capabilities was "similar" to the system coming to the Panamera next year.
If the numbers are anything like those given for the Sports Turismo then you're looking at a combined power of 416hp with zero to 62mph arriving in less than six seconds. Top speed is quoted at 180mph. And if you're gentle, an economy of around 80mpg compared with the official 41mpg for the current Panamera hybrid.
That's because they batteries are said to give a range of 19 miles before the V6 helps out. Expect a price tag above £100,000, compared to £87,356 for the standard hybrid.
Pricey but a lot cheaper than the £650,000 the Porsche 918 is expected to cost, which will more a offer somewhat more exotic version of the hybrid tech.