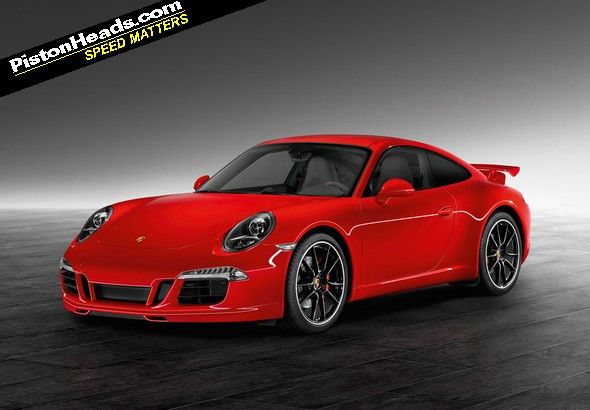 Porsche has released a power upgrade kit for the new 911 Carrera S as part of a host of upgrade options from its 'Porsche Exclusive' range.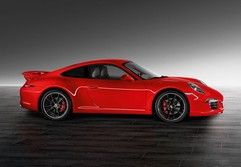 Aerokit cup gets double rear wing
The Powerkit brings the Carrera S up to 430hp from 400hp, and cuts the 0-62mph sprint down by 0.3 seconds to 4.0 seconds (with PDK and Sport Plus) and creeps the top speed up to 191mph for the manual car. That's identical poke to the old 997 GT3, which means it could be the ideal car for those hankering after a new GT3 but who either can't wait, or don't fancy the idea of
a PDK-only GT3 Porsche
. Especially since the 991 now gets plenty of clever tech - such as active engine mounts and torque vectoring - that were previously available for GT3 or turbo models only.
The extra power is achieved through the inevitable electronic engine management tweaks, but also by special cylinder heads with different camshafts. There's also a sports exhaust, recognisable by its unique tips. The Powerkit is also distinguishable by a titanium-coloured engine cover and carbon inlays.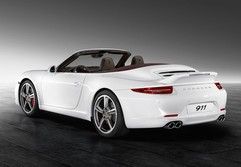 Powerkit available for coupe or cabrio
For the full quasi-GT3 experience, you can also now spec your Carrera S with various aero addenda, the most extreme of which is the Aerokit Cup (pictured), which gets a fixed wing over the ducktail rear spoiler that's part of the 'Sport Design' pack and a front lip spoiler with additional air intakes. Who needs to wait for the GT3 proper, eh?
Then again, you could just head to the PH classifieds for a used 997 GT3...