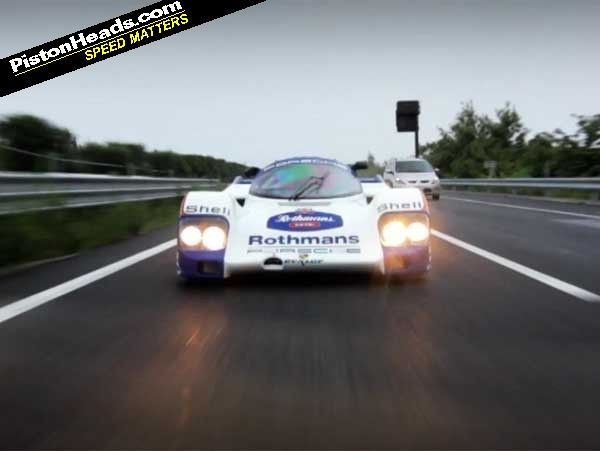 Driving a Le Mans winning Porsche 962 at Weissach and meeting the man that designed it
is pretty cool
.  Yes Chris, we're still green with envy at that one. But so is owning a road legal replica of such a car and taking it out for a spin on the public road, like the Japanese gentlemen in possession of this Schuppan-built 962.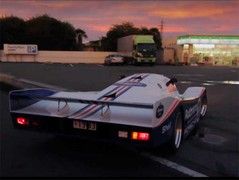 "I'm just popping out for some milk, love"
Road legal 962s from the likes of Schuppan, Dauer and Koenig aren't unheard of but many wear dubious civilianised bodywork and though suitably outrageous in terms of rarity, exoticism, performance and price are curious vehicles that seem neither one thing nor t'other. So we salute the mentality that says why not go the whole hog and make it look like the 'proper' Le Mans winner. And enjoy the sheer incongruity of taking it out in public.
Artfully filmed homages to much-loved cars are springing up all over the place at the moment, not least on sites like Petrolicious from whom we shared a similarly paced vid about one man's love for his Countach. Perfect Time For Tea? (or coffee!) fodder in our book so brew up, sit back and enjoy!

---