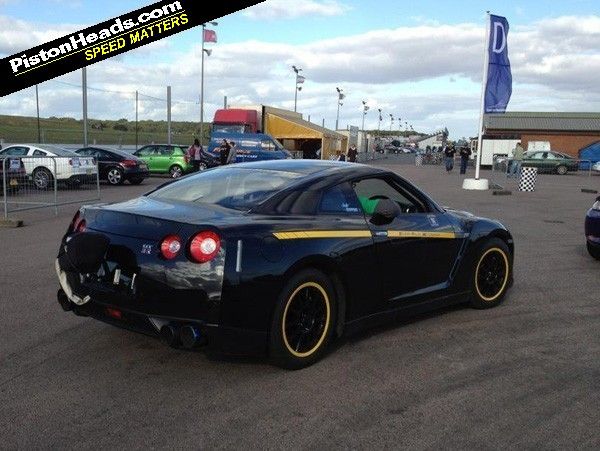 Tuning has been at the heart of GT-R myth and legend from the very start and while
Nissan proper
fixates on
'ring lap times
and irritating the
European supercar elite
there remains a hardcore of tuners still delivering crazy power and record breaking speed. Mostly straight line speed, admittedly, but plenty of it.
There aren't records for sheer enthusiasm and dogged persistence in the pursuit of pricking the ears of the PH newsdesk but if there were Amar at Severn Valley Motorsports would be able to add several to the ones he and his team have just bagged for their 1,400hp GT-R. Packing a claimed 1,400hp, 'Mad Medusa' has just scored an 8.93sec/168.56mph quarter-mile at Santa Pod (video here) with owner John Hanton at the wheel. And holding on pretty tight, we'd imagine. This is a UK and European record for a stock capacity R35 and a tenth off the outright record held by an American GT-R. Time for a bit of Ryder Cup spirit to enter the GT-R tuning world perhaps?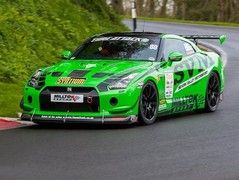 800hp Time Attack GT-R 'does corners too'
Good to know that the age of the 1,000hp-plus mental GT-R is being continued into the R35 era then, especially using homegrown talent. How do you get that kind of power out of a 3.8-litre engine though? SVM blueprints the engine, fits new CNC'd heads and different cams, CR Turbos GTX3582 compressors, Magna fuel system, 102mm titanium exhausts and - inevitably - much more besides.
And for those snooty about straight-line heroes SVM is also pretty handy at making mega GT-Rs that go round corners too, an SVM-prepped, circa 800hp Time Attack R35 taking class honours in a recent outing.
Not to all tastes, granted, but fair play to 'em and nice to know the UK is at the heart of the new-age GT-R tuning world.

---
Mad Medusa's moment of glory...