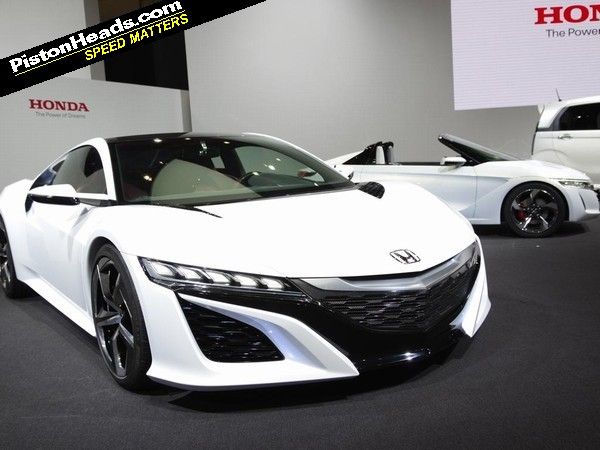 Picture the scene. A makeshift room on the Tokyo show floor packed full of international journalists crammed behind the modern plastic equivalent of classic school desks, and the president of Honda, Takanobu Ito, at one end, seated at a table. Weird? Or possibly the jet lag. Right now it's hard to tell.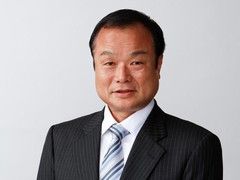 Ito-san promising much for the new NSX
The point is he was fielding questions from right across the Honda automotive spectrum (no bike journalists, it seems). And by far and away the topic he spoke longest on was the forthcoming Honda supercar, the
new NSX
.
This, we think, is reassuring news for anyone who subscribes to the PH way of life. But it would also be something of an indulgence if we weren't actually going somewhere with this.
Did you know, for example, that Ito-san was one of the engineers responsible for the original NSX - an experience he describes as amongst the best in his life? Built during the period when Japanese performance cars were restricted by a gentlemen's agreement to 280hp, he explained that the emphasis for that car was heavily orientated towards dynamics and power-to-weight. Hence the all-aluminium body structure.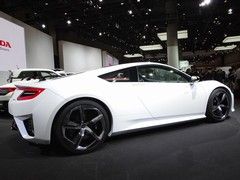 Please be worth the wait, please be worth it...
Maybe you did. What's less widely circulated is that Ito-san didn't support the first follow-up NSX project, the one
that was canned
. Intended to make the most of Honda's most recent - and somewhat disappointing - Formula One efforts, this featured four-wheel drive and a V10 with what Ito describes (via a translator) as "an abundance of output". He also says it wasn't very smart.
"The NSX should be smart, clever," he declares, "with a focus on dynamic development." Thus as soon as he was in a position to influence the decision - or at least, that's the way he now tells it - "I had the development plan changed."
Some of you, we're sure, will have a hard time figuring how a battery-laden hybrid with three electric motors could possibly be an improvement on a screaming F1-derived V10. But while Ito-san seems to be genuinely concerned that there "will come a time when fossil fuel depletion will make emissions regulations ever more stringent", making fuel efficiency genuinely significant, he also says we "must never forget" that such cars must be fun.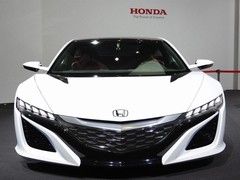 NSX should be 'smart, clever' says Ito-san
To this end, the new NSX will exceed the power-to-weight ratio of the original. But more intriguingly, with one electric motor sitting in the gearbox and the two others each independently in control of a front wheel, he says the team behind the new car were also "thinking about yaw", and controlling torque. So while the motors will enable Honda to do some very trick things with energy recuperation, they also offer crazy handling potential.
All of which explains why the damn thing is taking so long. This is "the direction of the car of the future", Ito tells us, but it involves a "complicated menu of things we need to go over - hence it is taking some time."
"Please wait!" he says, with a grin on his face. And you know what? We're beginning to believe it might just be worth it.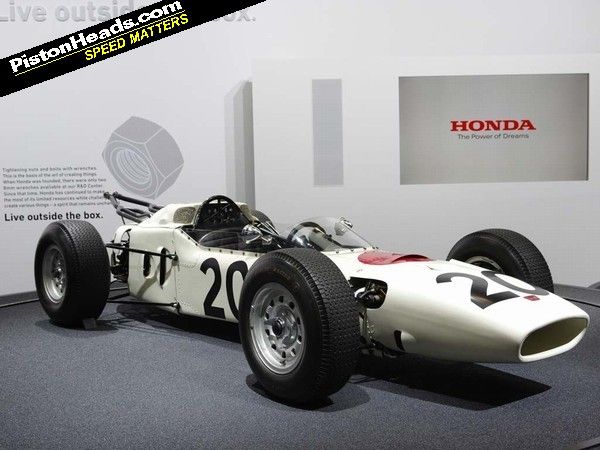 While we're here, we should also mention that Ito-san also spoke about
Honda's return to F1
as an engine provider for McLaren in 2015. When asked if this meant the two had plans to work together on a road car, he replied with a vehement no.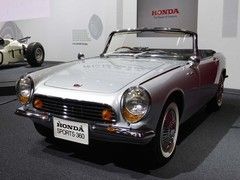 Honda reminding us it did do exciting...
"At present we have no such plans, nor any such intentions to do so. The number one priority for Honda and McLaren - something we must, must achieve - is to become Formula One world champion."
He then spoke very frankly about Honda's recent F1 failures and McLaren's current form, hence "the goal is to act as quickly as possible to clinch the championship."
This passion, this ambition, this eagerness for racing success - something that Honda has always strived for and learnt from - will soon be reflected in its road cars, regardless of any assistance from McLaren.
Putting aside the bizarrely-monikered Vezel crossover, Honda's display at Tokyo has an overwhelmingly sporty theme - with the firm's very first F1 car, the 1964 RA271, displayed alongside an S360 replica as well as the S660 and NSX concepts. This sportiness is something Ito is desperately keen to develop and bring forward, even into Honda's mainstream products.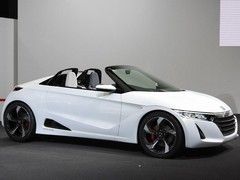 ... and that it's coming back too!
"This is why we're taking on the F1 challenge again. It will take time but we are making a long-term commitment. We want our mainstream cars to become sportier - because it will be good for business."
A new range of downsized turbo petrol engines will help achieve this, combined with Honda's fastidious in-house development of its own transmissions. Ito-san is convinced the company can deliver. Goodness, it is grand to hear Honda placing such an emphasis on engineering excellence and performance again.