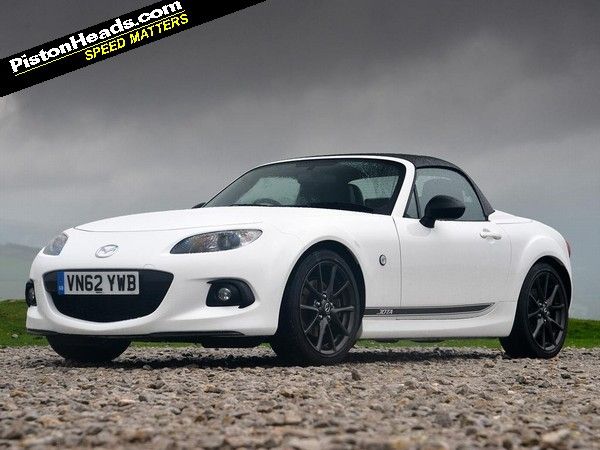 With the minimum of fuss and fanfare, the Jota Mazda MX-5 GT has been launched. We think that's rather a big deal though, so here's everything you need to know.
From the limited details released by Jota, the new car appears identical in spec to the MX-5 GT Concept of last year. Power is rated at 205hp (the concept made 'over 200'), we'd have to assume through the same combination of Jenvey throttle bodies and some remapping work. Jota's press release confirmed nothing more than the power output.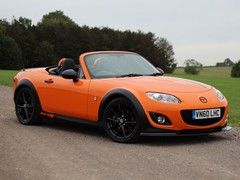 Spliiter offered as an option, orange sadly not
A 0-60mph time of 6.4 seconds is now claimed, with top speed now 140mph. Apparently the change to fuel consumption is 'minimal'.
In a change from the concept, the MX-5 GT uses Bilstein dampers now rather than Mazda's standard items. We're promised the upgrades make the GT sharper and have created 'a focused driver's car'. An additional Ohlins road track kit is also available.
But before you go rushing out to the local Mazda showroom, a couple of small hurdles must be overcome. The first issue is that the MX-5 GT isn't an official car. Despite Mazda being involved in development, it 'handed over the project' to Jota earlier this year. Whilst the warranty remains intact (there's cover for the uprated parts too) and the servicing intervals are unaffected, it does mean that GTs can only be purchased at the Lodge Garage in Aylesbury.
It will also cost you £29,995 to buy an MX-5 GT. This was the price hinted at last year, and places it at exactly £5K more than the GT86/BRZalliance. But then an Elise 1.6 Sport is £30,650, and what else can it realistically be compared to? We applaud Jota for its commitment to the project and can't fail to be interested. Shame it doesn't come in orange really.