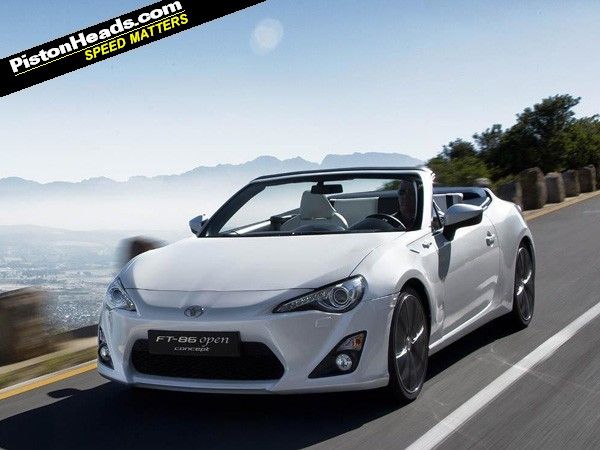 This is the car that will make it to production, in near-unaltered form, as the GT-86 Convertible. For now, though, it's still officially a concept car called the FT-86 Open.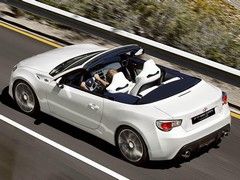 Drop-top GT-86 will look like this. Almost.
Our first look at the droptop GT-86 came when Toyota released a
sketch of the new car
a few weeks ago. Since then, details have been thin on the ground, but we know the FT-86 Open concept will be brought along to Geneva next week so that we can poke around it in the flesh. The production car will, obviously, lose some of the glitz – that white interior with its yellow carpets, for example, probably won't make the cut. We know it'll be a 2+2, though, just like the coupe, which will make it somewhat unique in its price bracket. And it's a pretty safe bet that it'll get the same 200hp 2.0-litre boxer engine as the coupe too.
There is that thorny issue of price, though. Some pre-launch murmurings have suggested that by the time the GT-86 'vert hits the shelves it'll cost a stonking £5,000 more than the hard top. Whether that'll be the reality is subject to debate, but if it is, it might prove a tough pill to swallow.