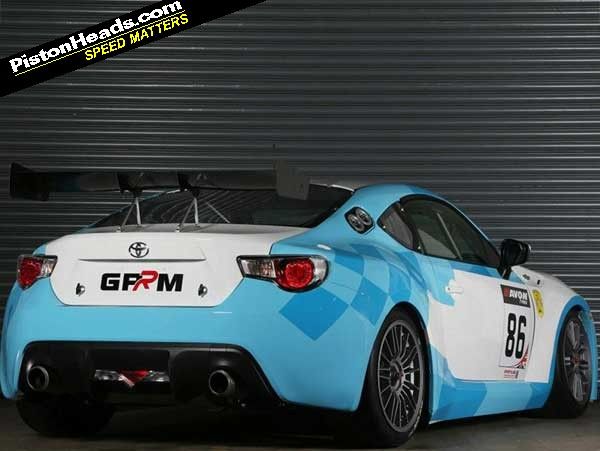 It looked like Subaru had stolen a march on Toyota in the BRZ vs GT86 battle to get to the track first with its
Japanese Super GT racer
, but keen to wrangle back some motorsport limelight Toyota has unveiled its GT86 GT4.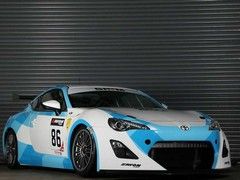 A turbo and aero have unleashed the 86's potential
While it might not be on the same playing field as Subaru's BRZ GT3000 (
that's more akin to GT3 level competition
), its credentials certainly stack up. The Ginetta G50 and Mazda
MX-5 GT4
might have some competition on their hands.
That's because this entry-level endurance racer uses a turbocharged version of the road car's 2.0-litre direct injection Boxer motor that's been developed in conjunction with race engine manufacturer Nicholson McLaren Engines. The firm has two Formula 1 World Championships as an engine supplier to its name, so we'll trust it knows what it's doing…
According to Gary Blackham, co-director of GPRM – the Buckinghamshire-based motorsport outfit that's developed the GT86's chassis – "The new engine from Nicholson McLaren will be capable of between 360 and 400hp, although of course the definitive output figure will be determined by the balance of performance testing."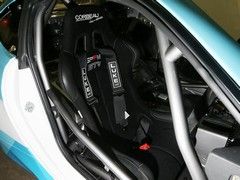 Yep. It's got two of these.
The GT86 GT4 is due to undergo an initial shakedown in the UK this month ahead of a European test and a pre-season "balance of performance" process that'll see the car's engine power capped to equalise performance across the class – entry-level GT racing has to be competitive if you want to attract the numbers.
The GT86 made its race debut at last year's Britcar 24 at Silverstone and GPRM kicked off the GT4's development immediately after that race. It's already in talks with a customer team that's keen to race the car in the British GT Championship. With an eighth place finish overall on its debut – competing against higher-spec and much more powerful GT3 machinery – there's plenty of promise for the Toyota.
Even better, there's plenty of promise for the average PHer. With up to 400hp from a lightly breathed-on version of the standard road car's motor, we could very possibly see some of this race car tech trickle down to the show room in due course. Now there's a thought.