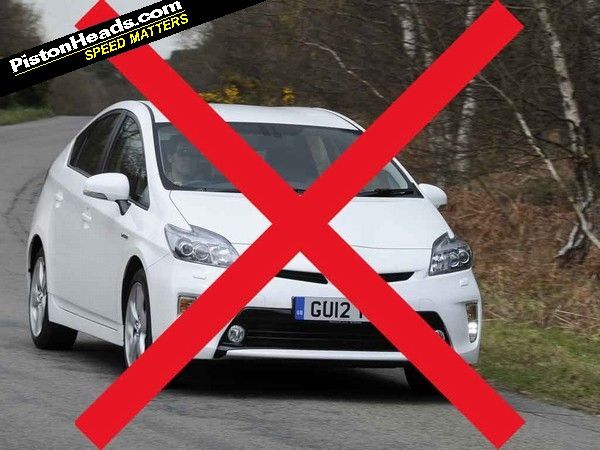 Ping! 'Toyota says 'trybrid' this August!' And another press release goes straight from inbox to waste basket without being opened...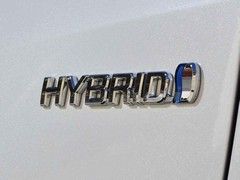 'Exciting new concept for road and track' Really?
In case you were wondering - and you probably weren't - Toyota dealers are promising 'a pleasant surprise' for hybrid sceptics willing to take a test drive in a Prius or one of the two Auris Hybrid variants this month. And the pay-off for this automotive lobotomy? You'll get your car cleaned while you're out. Pass the bucket and sponge, I'll do it myself and skip the hybrid experience, ta.
Ping! 'Frankfurt Motor Show first news: debut of new Hybrid-R Concept!' Another one for the bin? Actually perhaps not, even if it's perhaps the shortest press release in history:
"Toyota will showcase an exciting new concept for road and track at this year's Frankfurt Motor Show, featuring Toyota Hybrid System-Racing (THS-R) technology.
"THS-R technology has been used in the TS030, Toyota's FIA World Endurance Championship car, which achieved second place at this year's Le Mans 24 hours. More information on the concept will be available in the coming weeks."
And that's it.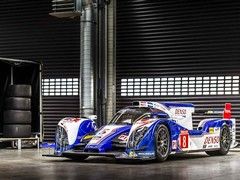 Concept hybrid inspired by this, not Prius
Now if the words Toyota and hybrid have your head full of greenwashed eco piety, CVT-linked Hybrid Synergy Drives and the very antithesis of all that PH stands for ... you'd be half right. But the
Toyota Hybrid System-Racing
is rather different to that in the Prius and Auris Hybrids, the LMP1 TS030's 530hp 3.4-litre V8 getting a 300hp electric boost to the rear wheels from regenerative energy stored under braking in a 'super capacitor' next to the driver. Good enough to give the Audis a run for their money (almost) at Le Mans this year, the Davidson/Buemi/Sarrazin finishing runner up at this year's 24-hour.
How does THS-R relate to a 'a concept for road and track' exactly? We're not sure yet. A GT86 with a 100hp electric boost to the rear wheels? It'd be an unexpected response to the 'not fast enough!' doubters. And have us considering popping down to the Toyota dealership to bag that free car wash.