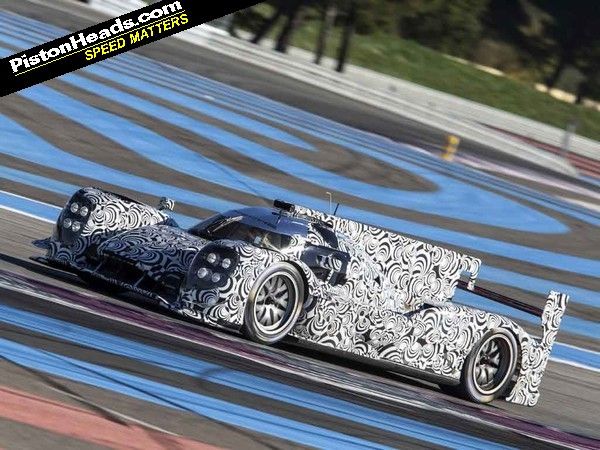 A four-cylinder Porsche. Not since the
968
has such a car been produced by Stuttgart, so the announcement of another is Quite Big News.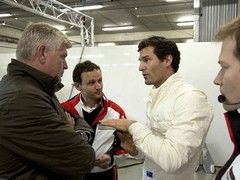 Rather different overalls from the RBR set!
Especially when it's a racing car. That's correct, the 2014 LMP1 car, the car with which Porsche will make its Le Mans return, is to be a four-cylinder hybrid. Crikey.
On the day that Mark Webber completed his first laps at Portimao, a significant development in itself, Porsche revealed a few powertrain details about its WEC racer. Will the guy ever be number one? There are no details yet of capacities or outputs, but Porsche is promising 'a very efficient, high-performance hybrid drive'. It will use direct injection and a pair of energy recuperation systems, the energy stored in the battery until accessed by the driver.
Almost dropped in as a final aside, Porsche also confirmed "the development of such a highly-efficient driver will have positive influences on production development at Porsche." Clumsily put yes, but there can be little doubt a four-cylinder roadgoing Porsche is on the way; will the Macan be first?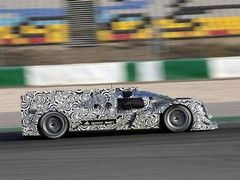 Coming to an OPC near you soon. Kind of
Webber described his first Porsche LMP test as "an intense experience" with thanks offered to Red Bull for relinquishing him before his contract is officially up. Webber officially becomes a Porsche employee on 1st January. Bet he can't wait!
Porsche R&D chief Wolfgang Hatz added, "Up to this point, the entire team have performed impressively. We are finding new approaches in the development, implementation and application of leading edge efficiency technologies. This also leads to further improvements of the entire hybrid technology in our production cars. Ultimately, our customers will benefit the most." A four-cylinder hybrid Porsche SUV then; who wants one?
[Source: Autocar]