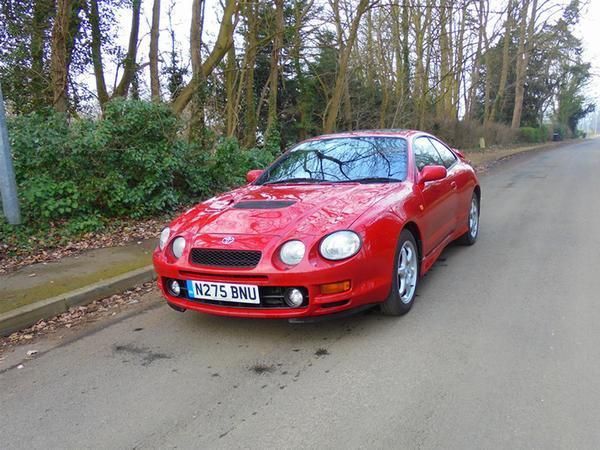 One of the complaints about the 2017 WRC, indeed of rallying for a while now, is the lack of homologation rules. The cars on stages appeal less to prospective customers because they bear no resemblance to those on offer in the showroom. It never used to be like that, when rallying was at its peak; a Subaru you cheered on through the forest had to share a fair bit with a road version, because they were the rules. And it was kind of cool. That doesn't happen with the Hyundai i20 now, does it?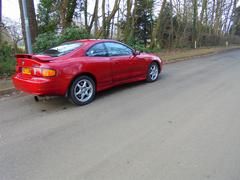 The problem is compounded though because, with homologation rules unlikely to return, those old special editions are in serious demand. Rallying Escorts are silly money, Group B is another universe and even the 90s stuff is starting to feel the effect: look how much a Delta Integrale or decent Tommi Makinen will cost you.
Throughout all this though, the Celica GT-Four has remained unloved. And it's rather hard to figure out why. Any snobbish concerns about it being Japanese and plasticky can be countered with the success of the Subarus and Mitsubishis, it looked ace on a stage in a Castrol livery, there was controversy around it and some decent wins too. Indeed before the whole turbo restrictor ban business, Toyota won the 1994 WRC title for manufacturers and Didier Auriol the drivers' title in an ST185 GT-Four. This was without cheating, basically, as the law on restrictors hadn't been brought in. Remember this was against rivals like McRae in an Impreza and Delecour in an Escort Cosworth - serious opposition.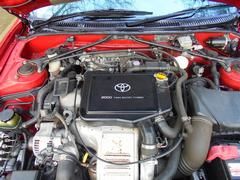 Yet here we are 20 years later, where
an Escort
will cost you anything up to £75K (seriously)
and Imprezas
continuing to rise, with a rare UK supplied Celica GT-Four at £6,750. More than that it's low mileage (74K) and looks to be standard bar the exhaust. It's easy to forget, too, that GT-Fours were a great package straight off: 240hp, a clever four-wheel drive system (with torque-sensing rear diff), Toyota's 'Superstrut' front suspension and brakes from a Supra.
This isn't the very special GT-Four WRC, of which just 300 came to Europe, but then not every Escort Cosworth is one of the 2,500 required for homologation and people still want those. Isn't it funny how roles reverse too? Back in the mid-90s the Celica suffered for its high price against opposition, and now it's the affordable rally rocket as others have rapidly appreciated.
While Imprezas are still around for this money, the Celica appears to represent fantastic value. And although Toyota's return to the WRC is unlikely to cause a spike in values, it is at least a nice link back. You never know, it might just be quite a good fun 90s coupe that could be bought entirely for that reason... We can't imagine there will be many more opportunities like this anytime soon!
---
TOYOTA CELICA GT-FOUR ST205
Engine: 1,998cc 4-cyl
Transmission: 5-speed manual
Power (hp): 239@6,000rpm
Torque (lb ft): 224@3,600rpm
MPG: N/A
CO2: N/A
First registered: 1995
Recorded mileage: 76,000 miles
Price new: £29,235 (1994)
Yours for: £6,750
See the original advert here.
[Sources: Wikipedia, Crass Talk]