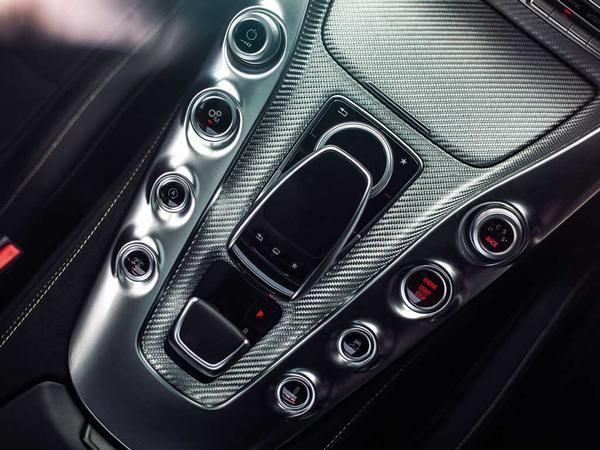 Look at the above picture for the driver control options for the Mercedes-AMG GT S and think about the decisions process required between pressing the start button and setting off along your favourite road. The start sequence in an Airbus A380 is probably more straightforward. Ditto the Audi R8 I was in the other week. Four modes in Audi Drive Select to choose from, including the configurable Individual. Then another three 'Performance Mode' options to choose from on top of that. See also
911 Turbo
. Steering weight and/or gearing, anti-roll, damping, throttle response, stability control - all and more are configurable in these cars.
To what end though?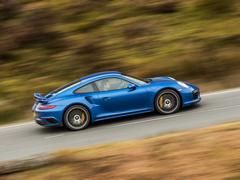 Are the Germans overcomplicating their cars?
Interesting cultural differences were revealed over dinner at the
Jaguar F-Type SVR
launch the other week. The F-Type has just as much electronic 'trickery', with multi-mode dampers, torque vectoring by braking, variable torque split from the Intelligent Driveline Dynamics and the fully adjustable electronically controlled rear diff. Calibrating all that lot is beyond all but the cleverest of engineers. Which, thankfully, is how Jaguar keeps it, trusting the abilities of the experts to set it all up to work properly. Not the driver.
We all think of the German brands as supremely self confident when it comes to engineering and technology. But I think the bewildering array of configurability is smoke and mirrors, masking an uncharacteristic insecurity about how to set their cars up. Modern systems offer endless tweakability, and the opportunity to sign over some of that responsibility to the customer. I'd much rather entrust it to people who know more about it than me and get on with enjoying the drive, free from the distraction of wondering if I'd be having more fun if only I'd chosen a different mode.
I like the fact that when Jaguar sought to improve steering response on the F-Type it didn't think 'add another mode to the EPAS and be done with it'. Instead we get a rather extravagant piece of engineering in the shape of a new cast aluminium rear suspension knuckle. The benefits this brings are rather more difficult to communicate in snappy marketing speak than an extra button on the dash and promise of more 'control' for the driver. But I remember spending some time with Jaguar's handling guru Mike Cross and him explaining tweaks to rear suspension set-up have far more influence on steering feel than most people realise.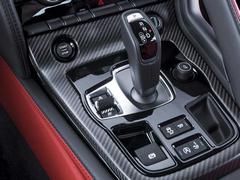 Jaguar's approach a little simpler
I pity the salesman in the Jaguar showroom trying to explain this to a customer fresh from the Mercedes, Audi or Porsche dealer asking 'but why don't I have five different steering modes?' Because, let's face it, we don't all have the luxury of one-on-one time with Mike Cross on a test track to demonstrate why improved camber/toe stiffness and subtle tweaks to anti-roll settings are more effective than a Sport button on the dash.
People mock motoring writers for banging on about steering feel and other subjective comparisons. But it remains a crucial measure of how much enjoyment you get out of a car and, ultimately, more important than stats on a spec sheet. Thankfully it's one British firms like Lotus, Aston Martin, McLaren and - in this case - Jaguar seem more willing to devote time and expertise to perfecting than most. All power to them.
Dan