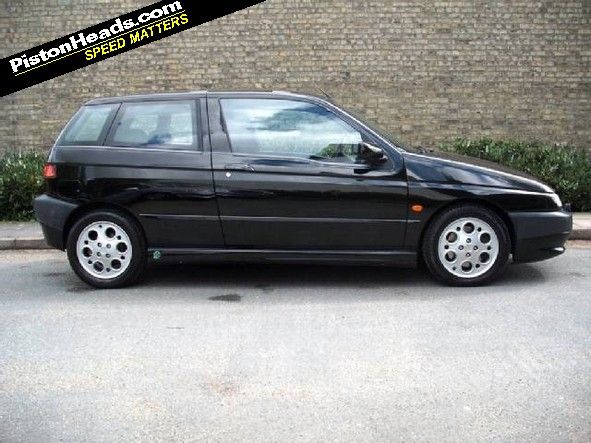 We're not going to bore you with all those cliches about how you're not a 'proper petrolhead' until you've owned an Alfa Romeo (Er, you just have - Ed), but there is something oddly alluring about most Alfa Romeos, even ones that are manifestly flawed. And most Alfas are manifestly flawed in one way or another.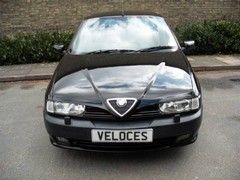 In the case of the Alfa Romeo 145, the flaws come in the form of a design that puts you irresistibly in mind of a delivery van that's been turned into a passenger hatchback in rather a hurry and as a wee bit of an afterthought. And the traditionally slightly awkward driving position.
On the other hand, there are plenty of positives to the good ol' 145, not least of which is the fact that it's most un-hot hatch looks render it a bit of a hidden gem, waiting for those in the know. In cloverleaf form it's also pleasantly rapid (in 1990s hot hatch terms at least), its 150hp engine giving a 0-60mph sprint of 8.0 seconds and a top speed of 129mph.
Your humble scribbler was lucky enough to grab a quick spin in one last autumn, when we gathered together a few unusual hot hatches for a feature. Here's what I thought of the little Alfa back then: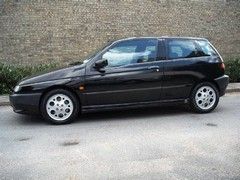 "Of all the cars here, it feels most like a traditional hot hatch - lightweight, eager and with a rasping, revvy 2.0-litre motor. It's not super-fast, but it wants to be hustled along, and the Alcantara-covered wheel really suits the hyperactively responsive steering.
"So far, so Alfa. It doesn't feel creaky or rattly, though, as conventional wisdom might have it. Perhaps that's a function of a lightweight 38k mileage, or the fact that it has obviously been well looked-after. Whatever, this is a surprisingly solid little cube of fun."
This particular cube of fun appears a fairly safe bet in Alfa shed terms, too, being a known quantity to the garage selling it (presumably meaning plenty of history) and having a full year of MOT on it. For 750 quid's worth of Italian brio, what more could you ask for?
Advert is reproduced below
ALFA ROMEO 145 2.0 CLOVERLEAF 3DR (1996/P)
112,000 miles £750
BLACK Hatchback.
1970cc Manual.
Black. ..1 YEARS MOT.....PREVIOUSLY SUPPLIED & MAINTAINED BY OURSELVES..ELECTRIC WINDOWS..POWER STEERING..16" ALLOYS..THATCHAM APPROVED IMMOBILISER..ALL USUAL CLOVERLEAF REFINMENTS..CLEAN TIDY CAR..FUTURE CLASSIC..BARGAIN..150 BHP OF FUN... Insurance Group:14A,