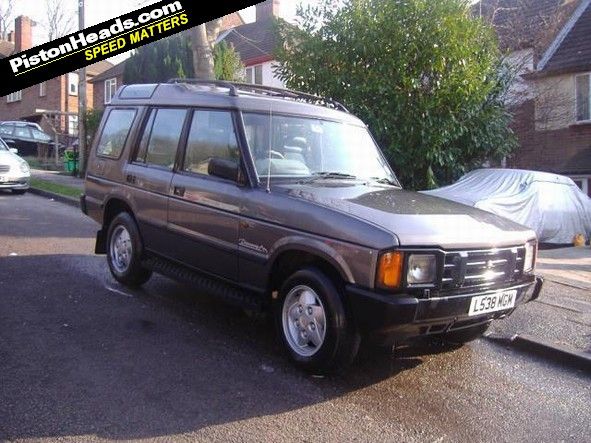 The first Discovery has come in for some stick over the years. Its diesel motor was painfully slow, while the whole model range tended not to fare particularly well in reliability or customer satisfaction surveys.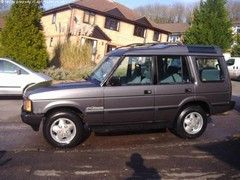 But the Disco was a hugely important car for Land Rover. It created the brand (before the Discovery Land Rover was just a model name), it helped to bridge the ever-widening gap between the workhorse Defender and the luxo-4x4 Range Rover, and it gave the Rover group something to counter the encroaching Japanese 4x4s.
Underneath, the Discovery was in fact largely based on the Range Rover; it used its big brother's ladder-frame chassis, and even the venerable Rover V8 (although Rover was initially reluctant to give the Discovery the Range Rover's fuel injection).
It all worked pretty well - getting positive reviews in the press and selling in big numbers. These days, cheap Series 1 Discoveries are generally a bit tatty, a victim of either a life as a family workhorse, or as a recreational mud-plugger. This one looks like it might have seen service as the former, especially as it's the seven-seat version. It looks pretty tidy, however, with a reasonable 93,000 miles on the clock.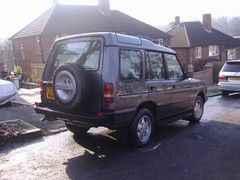 At £695 we can't think of another car that might pull-off the near-Rangie kudos and big V8 combination. Except for an actual Range Rover. But what to do with it? Well, you could stick in an LPG conversion and keep it as a load-lugging family car, or you could jack the suspension, lob on some knobbly tyres and a snorkel, and go off-roading. Gripped, sorted, etc...
Advert is reproduced below
1994 Land Rover Discovery 4.0 V8i Adventurer 7 Seat 5dr Sw, £695
1994 (04 reg)4x493,000 milesManual4.0LPetrol
5 Door Estate, Petrol, auto Air conditioning,p/ a/s Passenger airbag, Roof rails Adjustable cloth seats,cd player mot august 2012 tax may 2012 ideal off roading vehicle px to clear but may px. £695