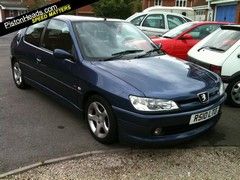 The hot hatch is a genre that, in the early 1990s, very nearly went for a Burton. Victims of their own success and desirability, these speedy shopping trolleys were almost hunted to extinction by thieves and insurance companies, leaving us with watered-down wet lettuces like the Clio RSi, the god-awful Fiesta Si and the 306 XSi.
The 306 GTi-6 was one of the cars that brought the hot hatch back from the brink. "It's fanciful and unrealistic to keep looking for the 205 GTi's successor, but the 306 GTi-6 is as near as anyone has got so far," said Autocar back in late 1996, and in some senses it was right.
But with the benefit of hindsight we can see that the 306 GTi-6 was actually more like the first of a breed of new, more sophisticated hot hatches. These days, the de rigeur hot hatch power output is somewhere north of 250bhp, so it's easy to dismiss the 306's 167bhp as a bit limp. But this was 167 horses in an era when 130bhp was considered more than good enough, and 150bhp was positively ballsy.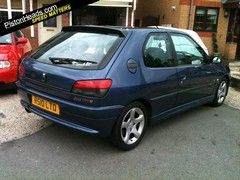 As with all good Peugeots, the key to the GTi-6's appeal wasn't straight-line pace (weight gains meant it recorded almost the same 0-60mph sprint time as the old 205 GTi 1.9, at 7.9secs), but in its beautifully balanced chassis.
This time, Peugeot tempered the fun with predictability - unlike the 205, the 306 will not throw a sulk and sit backwards in a hedge if you treat it too enthusiastically. Couple that with a beautifully slick and precise 6-speed gearbox, and the 306 remains one of the most entertaining runabouts out there.
In its road test, Autocar also said that the "306 is likely to grow old with grace". Which it has. Sort of. Looks-wise, the 306 has stood up pretty well. It looks dated, but it remains elegant and well proportioned, even if time has done few favours for the swoopy, plasticky dashboard.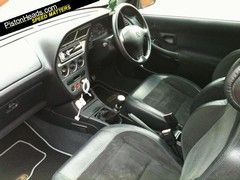 Descent into Shed territory has not been a particularly easy journey, mind, with plenty of knackered/shamefully modified examples kicking around.
This one looks to be a clean, unmolested example, however, and has allegedly had several new bits recently fitted including a clutch, wishbones and track rod ends. It also has a nice long MOT - which is worth its weight in gold in Shed world. The seller uses the age-old 'it's good for its age' caveat, so we wouldn't expect a concours example, but it could well prove a fun runaround. And for £900 you're never going to get perfection...
Advert is reproduced below
Peugeot 306 GTI-6 (1998)
137,000 miles, £900
12 months mot / 3 months tax. Just had new clutch kit / wishbones / track rod ends / strut brace this week!!
Runs and drives as it should and very reliable. Both exterior and interior and good condition for age. HPI clear.
No Test Pilots Please.
Really looking only to swop for one of the following:
205 gti
306 d turbo (later shape)
Mazda 323f