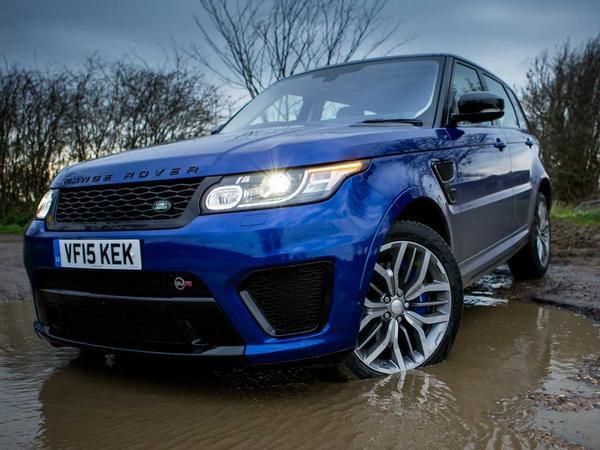 As a bit of a music snob I maintained a somewhat snooty attitude towards Adele, more so to the millions who buy her albums out of apparent duty rather than any sense of musical appreciation. Then, in the midst of some particularly desperate Christmas channel hopping, I stumbled across a Graham Norton special featuring chat with the lady herself between interludes on stage to belt out another tune or two.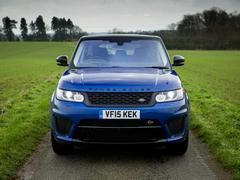 And I had to face an unexpected realisation. I rather liked her bawdy personality. My taste or not I couldn't help but respect the fact she absolutely nails what her audience wants. And delivers it to them with utter professionalism and considerable swagger. Dammit, even her band were a cut above the usual over-earnest session fruggers.
What the hell was I doing spending my Christmas watching Adele being fawned over by Graham Norton? Well, I wasn't going out. No white Christmas for me. Rather, plenty of opportunity to demonstrate the Sport's 850mm wading depth, if I'd felt sufficiently tactless to explore this ability. I did wonder if a little Christmas cheer could be brought to the residents of Hebden Bridge by getting a £100K Range Rover conspicuously swamped in the town square. But decided against it.
Hence plumbing the depths of the seasonal TV schedules. And facing the fact my view of Adele actually mirrors that I have toward the SVR.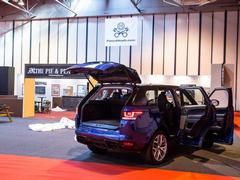 It's not really my thing. I'd usually be contemptuous of the kind of people who'd buy it. But I have to admire the execution. And respect the way the people who build it fully appreciate what their customers want out of a car. Actual meaningful examples of this? ZX Spectrum infotainment display aside the interior is lovely; stylish, well built and with way more character than any of the immediate rivals. Praise be for the steering wheel too! I know it's a detail but the fact it's round and free of excessive girth or stupid indents for fat-thumbed Neanderthals is refreshing in this day and age.
It's just a quality product at the end of the day, one blessed with above average talent and charisma. But before I got chance to really enjoy this revelation it was once again taken from my grasp for another public event, in this instance hauling gear for the PistonHeads stand at Autosport before taking pride of place on it.
As you read this I'll be back behind the wheel and enjoying a rather exciting and PH-relevant exploration of its true talents. Ones based around the hopefully exciting things that can be achieved with a 550hp V8, torque vectoring diffs and a loose surface. More on this in due course. But if this is what confronting your prejudices involves I'm man enough.
I'll draw the line at letting Adele put the £4K Meridian speakers to the ultimate test though.

---
FACT SHEET
Car: Range Rover SVR
Run by: Dan
On fleet since: November 2015
Mileage: More
List price new: £106,635 (Basic list of £95,150 plus £450 for Solar Attenuating Windscreen with Laminated Hydrophobic Front, Rear Door and Quarter Light Glass, £600 for 8 inch High Resolution Touch-screen with Dual-View (includes one set of WhiteFire headphones), £4,000 for Meridian Signature Reference Audio System (1700W) with radio and single slot CD player, MP3 disc, file compatability and conversation assist with 23 speakers and subwoofer, Contrast Painted Roof - Santorini Black, Sliding Panoramic Roof including Powered Blind, £185 for Adjustable, Auto-dimming, Heated, Powerfold Memory Exterior Mirrors with Approach Lamps (approach lamps include illuminated Range Rover graphic), £700 for Surround Camera System with Towing Assist, £750 for Wade SensingTM with Blind Spot Monitoring with Closing Vehicle Sensing and Reverse Traffic Detection, £600 for Traffic Sign Recognition and Lane Departure Warning, £1,000 for Head Up Display, £900 for Park Assist featuring Parallel Park, Parking Exit, Perpendicular Parking and 360° Park Distance Control, £1,500 for SVR Carbon Fibre Engine Cover and £800 for Digital TV)
Last month at a glance: Hello from the other side as Dan's SVR is 'borrowed' once more
Previous reports:
Sport SVR makes an instant splash on the PH Fleet
Get me to the chruch on time
Photos: Ben Lowden (NEC shots) and Chris Teagles