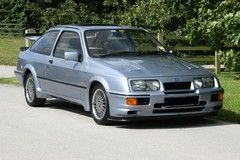 Like the Strada 130TC we spotted last week, here's another example of an unmolested eighties hatchback from the 'find another one' files.
Well, actually finding another RS500 wouldn't be too difficult, but there can't be many like this one. Since it was delivered new in 1987 it has been with the same owner (known personally to the vendor) who has confirmed that at no point in the car's history has it been chipped, lowered, had the boost wound-up or indeed undergone alteration of any description.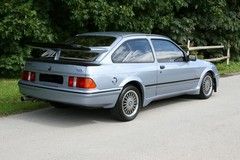 Of course, not to alter one's 'Cossie' with go-faster bits back in the day would have almost seen the blue-neons-and-bass-bins crowd refuse you entry to their section of the local McDonald's car park on a Friday night. Come to think of it, that's probably still the same case today...
This Cossie is number 470 of the 500 originally built. The original owner has confirmed that, aside from a recently rebuilt differential and a rather expensive glass-out repaint, the car has had no work carried out other than that required for routine servicing. As a result, his description of the car's condition as being '...as if it had been built in 2009' does seem plausible.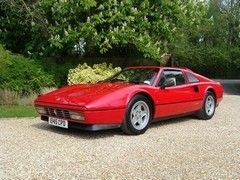 As you'd imagine, an RS500 with such history is not cheap.
This RS500 from our classifieds
has covered fewer miles and seems to be in outstanding condition, although it can't boast that it's never been 'enhanced' in any way. It's up for £35,805, as opposed to the £42,995 asking price of the one-owner car.
There has always been big demand for Fast Fords of yesteryear, which of course means big prices. So is the RS500 now in the same bracket as the Lotus Cortina, GT40, RS200 and RS1800? If so, can they really be worth more than a certain contemporary Ferrari?