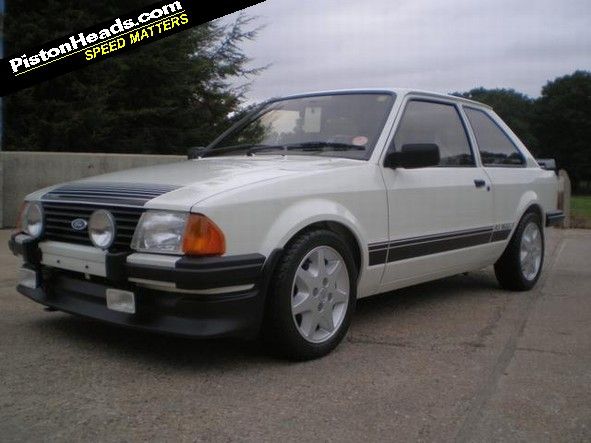 We're used to fast versions of Mk2 Ford Escorts commanding silly prices; the image of the car sliding and barking its way around muddy forests has seen to that. But the hotter versions of the front-drive Mk3 Escort? Surely they're more Southend seafront than Hafren Sweetlamb?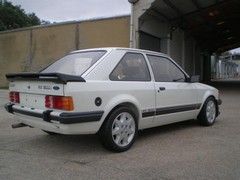 An RS-badged alternative to the XR3i, the Escort RS 1600i was built by 'Ze Germans' (rather than developed in Britain at Dunton) as a homologation special for Group A racing.
So as well as a limited run of 5000 units, the RS1600i was treated to Bosch K-Jetronic fuel injection for its 1596cc CVH motor, trick cams and valve lifters and a higher compression ratio. The result was 115hp at 6,000rpm, 106lb ft at 5,250rpm, 0-60 mph in 8.7 seconds and a top speed of 115mph.
Underneath the nattily striped and foglighted body lay adjustable Koni dampers, springs that lowered the escort by 2 inches and chunkier wheels and tyres than on an XR3i. Whether that made it more hardcore than the Xr3i, or more nervous and less approachable is, we suppose a matter of taste. And a debate that could (and probably will) rage for hours.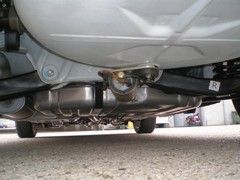 As for prices, these days £3K upwards
should
(theoretically) net you a pretty tidy example.
This RS1600i, for sale by North Yorks-based East Coast classics
, but actually based in Essex (natch), doesn't exactly follow that pattern, however: the vendor wants a thumping £26K for it. OK, it's done just 1,914 miles from new so it doesn't even have a stamp in the service book and it is mind-hurtingly clean (just look at the underbody photo), but come on. £26,000? That's getting on for RS500 money.
But if you've got to have the tidiest, most original 'Scort Mk3 around, then maybe you'd be prepared to pay for it.*
*We wouldn't be prepared to pay for it