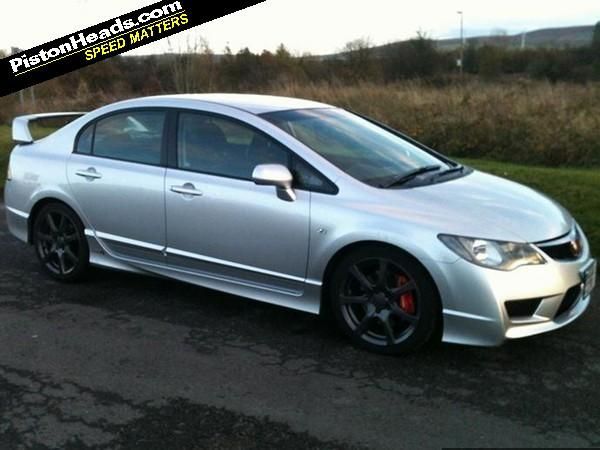 Honda's most revered Type Rs have typically been produced using the most ordinary of base cars. The Integra was a completely humdrum coupe for many years before the DC2 iteration and its iconic flagship. The Accord too was the plainest and most reliable repmobile you could find; as a Type-R, though, it was a hugely rewarding sports saloon.
The FD2 Civic Type R saloon is therefore a chip off the blueprinted block for fast Hondas. In Britain, as if to accentuate its staid image, the only saloon Civic recently available was the Hybrid. Given the dramatic appearance of the FN2 Civic hatch, this seemed almost a deliberate ploy by Honda to make hybrids and saloons the dullest options in Britain.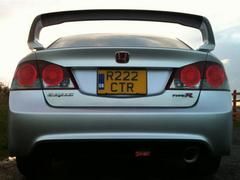 JDM car puts boot into the UK Civic
But the Japanese don't suffer our aversion to saloons. This meant they received a Civic Type R with a boot and, more significantly, one which advanced the Type R formula in a way the UK car hadn't. The FN2 hatch might have looked all space-agey on its 2006 launch, but it was something of a disappointment; a miniscule power increase and a rudimentary torsion beam suspension ensured it was outgunned by its new Ford and Vauxhall rivals whilst also being a less desirable Type R than its boxy EP3 predecessor.
The Japanese domestic market (JDM) saloon, however, was a hardcore Honda in the best fashion. An offical power output of 225hp beat the 200hp of the UK car and was produced at 8,000rpm. This was sent coursing through the front wheels via a limited-slip differential, while a fully independent rear end boosted handling credentials further. The sprint to 60mph was officially recorded at 5.9 secs, versus 6.6 secs for the UK car.
Sure, it was nothing like as adventourous to look at, either inside or out, as the British hatch, but since when has appearance been important to a decent Type R?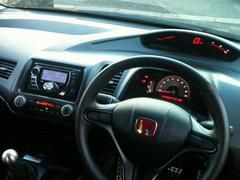 RPM needle swung wider
As with the best JDM cars, demand soon ensured a few Type Rs were imported to Britain. To prove the effectiveness of the FD2 package, an early Litchfield car was pitted against a British hatch by Fifth Gear. The bare figures show the Japanese car to be three seconds quicker around a 90-second lap of Castle Combe.
There's no doubt the FD2 Civic Type R is a stunning driver's car, but it looks like being a shrewd investment also. In 2008, it appeared costly at £22,995 when the British Type R could be had for £5k less, even allowing for the increased performance.
Four years and 12,000 miles later though, our featured car is being sold for a confident £17,995. Assuming the seller gets it, that's 78 percent of its original value, a stunningly high figure for a car that wasn't hugely expensive originally in the grand scheme of car buying.
Residuals of this strength indicate just how revered the FD2 is amongst enthusiasts, and a glacial rate of depreciation reduces the potential cost of ownership. Its cult status typically means cherished ownership also, as this example appears to prove.
Of course, the UK cars are a whole lot less now. Here's a 2009 Type R in GT spec with a still low 24,000 miles for almost seven grand less.
With the demise of naturally aspirated Type R Hondas, models like the FD2 Civic will surely become even more sought-after. It proffers an undiluted Type R experience, one that now has to change and evolve in the face of stringent emissions legislation. And if a rapid Honda saloon tickles your fancy but £17,995 is out of reach, how about an Accord Type R for less than £2k?
Honda Civic Type R (FD2)
Engine: 1998cc four-cylinder
Transmission: Six-speed manual, FWD, LSD
Power (hp): 225@8000rpm
Torque (lb ft): 159@6100rpm
CO2: n/a
MPG: 31.7
First registered: 2008
Recorded mileage: 12,350
Price new: £22,995
Yours for: £17,995
See the original advert here