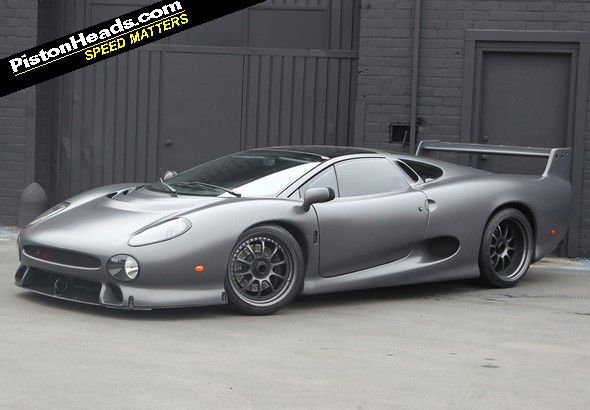 As outrageous supercars go, the Jaguar XJ220 is already up there with, er, the outrageous-est. And although it never had the V12 or all-wheel drive that was once hoped for, its 550hp twin-turbo V6 made it firmly a member of the 200mph club.
It's not, in short, the sort of car you would look at and immediately draw the conclusion that it needed to be faster. And yet this is what Tom Walkinshaw Racing (TWR) did with the XJ220S.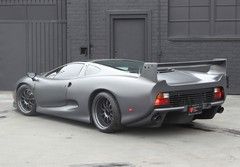 TWR (who, it should not be forgotten, did much of the development work on the XJ220 in the first place) took nine of the original XJ220s, converted three to XJ220C racing car, and six to XJ220S spec.
In order to do this they stripped the car of its aluminium body work, leaving only the door skins in place, and replaced it with carbon fibre. Next they added an adjustable rear wing and a new front splitter.
The result was a kerb weight chopped by 400kg to just 1080kg, which was complemented by a power boost for the 3.5-litre twin-turbo V6 to 680hp and 526lb ft of torque.
This particular car, due to go under them hammer in Arizona next week, also has a full TWR titanium exhaust and fresh new ECU software, giving it around 700hp. Not slow, then.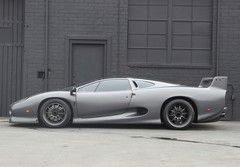 The only downside for the purist (apart from getting it over from Arizona, should you be reading this from Towcester rather than Tucson) is that it's not quite an original-condition car. Its paintwork has been redone in the grey hue of a Lamborghini Reventon, and new projector lights from an Infiniti have been fitted. But it's only done around 1200miles in the past decade and, come on, it's a lightweight, 700hp XJ220. So perhaps you'll forgive it its mild modifications.
If you fancy it, the big Jag is expected to fetch $225K-$300K (£147K-£196K) at the RM Auctions sale. Which doesn't seem bad at all, given that this non-S (and thus horribly common) Jaguar XJ220 is up on the PH classifieds for £174,950, which is pretty much bang in the middle of that auction estimate...