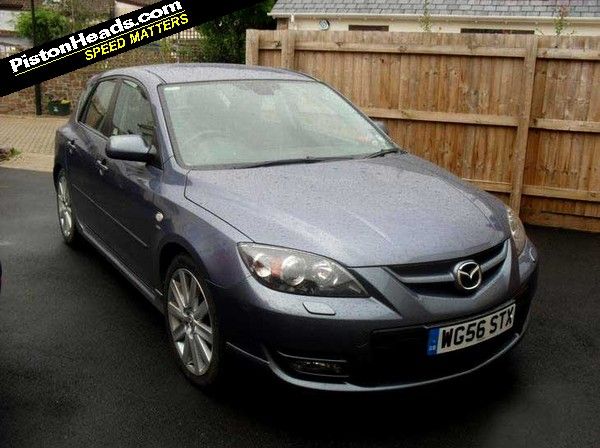 The Mazda 3 MPS is one of those weird cars where switching your gaze twixt spec sheet and the car in front of you just leaves you thinking "really?" How can such a dull looking car pack such a hardcore mechanical spec? After all, 260hp through the front wheels – via a mechanical limited-slip diff – should rank it up there with the very hottest of hot hatches. We're talking Megane R26, Focus RS, that kind of hottest.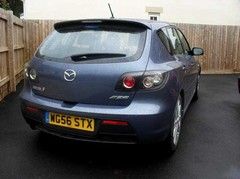 Doesn't exactly look wild and exciting
And yet even with a drainpipe exhaust and a few MPS badges it still looks like it'd be more National Trust car park than Silverstone National paddock.
An easy car to forget then. And something of a bargain as a result. You're talking an easy grand or two off the price of the cheapest, most tired R26s here and though first-gen Focus RSes aren't that much more they'll all have had another four years of hard ragging under their belts. And don't forget, you've got another 30hp in hand over both too.
OK, the 3 isn't the last word in dynamics. It's a blunt weapon, deploying its huge boost in great thumps of tyre-shredding, torque steering huff and puff. The steering is a bit numb. And even the Bilstein/Eibach equipped Aero version is a bit inert. But it feels mechanically bombproof, with a very mechanical, Japanese feel to the controls that harks back to Subaru's better days.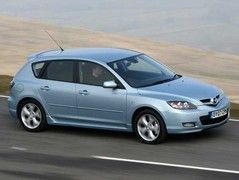 This is the look we're talking about
Think of it as a blank canvas, with the savings channelled into making it into something rather more entertaining. A few quid chucked at the engine can unleash some serious power. Some money spent on some quality dampers and someone with the expertise to set it up properly can bring it to life. Sling some 888s on a nice lightweight set of wheels for the circuit and you've got yourself a serious on-track weapon able to humiliate much fancier metal with the sucker punch of subtle looks and then haymaker to the jaw of that massive power hit and LSD-enhanced (not that sort) grip.
You'll need some other wheels to get you home of course. And here's where the fun really begins. Bag some cheapo alloys off a standard 3 from eBay. Get an IAM badge for the grille, an RNLI sticker for the rear window and stick a rolled up golf brolly on the parcel shelf. Best Velcro it down, mind. Discreetly of course.
And then go hunting.
And here's that blank canvas – an 07 model in metallic grey with just 42,000 miles on it. Yours for just £5,400 and so forgettable to look at you'd best note down where you parked it. Let the fun begin…

---
MAZDA 3 MPS
Engine: 4-cyl, turbo
Transmission: 6-speed manual, FWD, LSD
Power (hp): 260@5,500rpm
Torque (lb ft): 280@3,000rpm
MPG: 29.1mpg (NEDC combined)
CO2: 231g/km
First registered: 2007
Recorded mileage: 42,000
Price new: £19,145
Yours for: £5,400
See the original advert here.