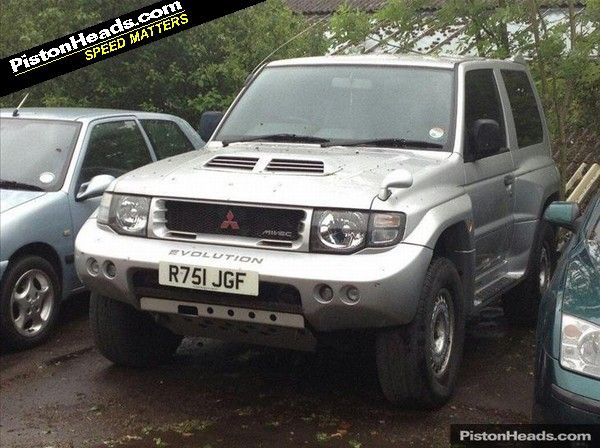 Hovering around a few 4x4s for the winter period right now; my old Rangie might finally need some TLC, so I'm keen to give it a rest for the next few months.
The list of alternatives is very, very long, so I won't bore you with them here, but I've stumbled across a few of these Pajero Evolutions and simply cannot make up my mind if they're cool or utterly distasteful. And, if they're the latter, do they sit so far into the tasteless category that they travel full circle and become cool?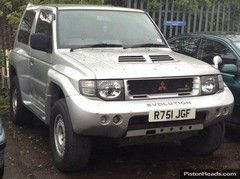 The perfect winter sled?
Futhermore, I know nothing about these machines. I have never driven one and only ever seen a couple.
This was the era when Mitsubishi was one of the most exciting and talked-about manufacturers and Tommi Mäkinen was dominating the WRC – so surely some of that genius rubbed off on the Pajero Evo?
Of course, back in 1997, 280hp in a small off-roader was highly amusing, but today even a basic 2003 Cayenne S has 340hp, so like every other sector the game has changed significantly.
But a tatty one of these, minus the rear privacy glass and silly roof accoutrements would, I think, make for an excellent winter machine.
I expect to stand corrected, or at the very least be educated about these rare beasties by someone who knows about them.

---
MITSUBISHI PAJERO EVOLUTION DAKAR EDITION
Engine: 3,497cc V6
Transmission: 4-speed automatic
Power (hp): 276@6500rpm
Torque (lb ft): 256@4000rpm
Weight: 1786kg
MPG: N/A
CO2: N/A
First registered: January 1998
Recorded mileage: 60,000
Price new: Lots of yen
Yours for: £7,995
See the original advert here.