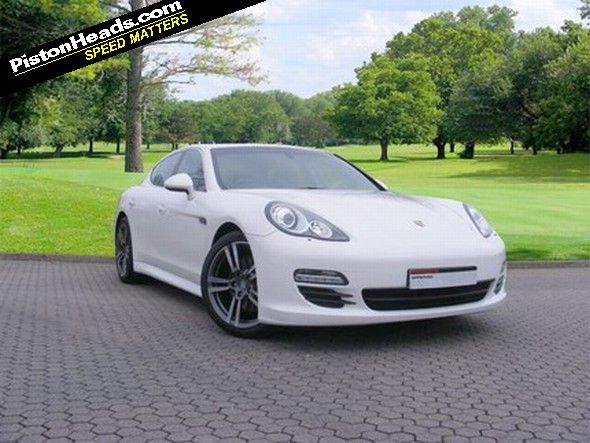 I don't know whether to take the credit or the blame for this one: but
this Panamera
exists largely because of a conversation I had with Porsche GB at the back-end of 2009.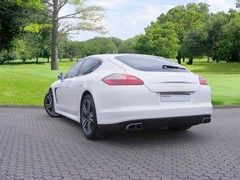 Porsche lent me a manual Panamera 2S for a few days while I was shooting two stories.
I thought they were taking the piss at first, but after a few miles it was clear that the stick-shift saloon was actually a complete hoot.
On my return I begged Porsche GB to spec a manual for the press fleet and one duly appeared six months later. It's the connection between these two events that leads me to the conclusion that I had something to do with its arrival. I know - tenuous at best.
It's a rare old beast, but for me it works. It's not as fast as a Turbo, but it makes a much better noise and it's still got 400bhp. Think E39 M5 performance, plus a little bit more, and you'll get the idea.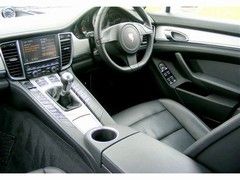 Moreover, if you're someone who wishes there was a super-saloon that still had a manual gearbox, this is the only car to fit those criteria.
For going to places far away, very fast, the Panamera remains at the top of my list.
---
PORSCHE PANAMERA S
Engine: 4,806cc V8
Transmission:6-speed manual, rear-wheel drive
Power (hp):400@6,500rpm
Torque (lb ft):368@3,500-5,000rpm
MPG:22.6
CO2:293g/km
First registered: 2011
Recorded mileage:10,672
Price new: £78,221
Yours for: £54,990