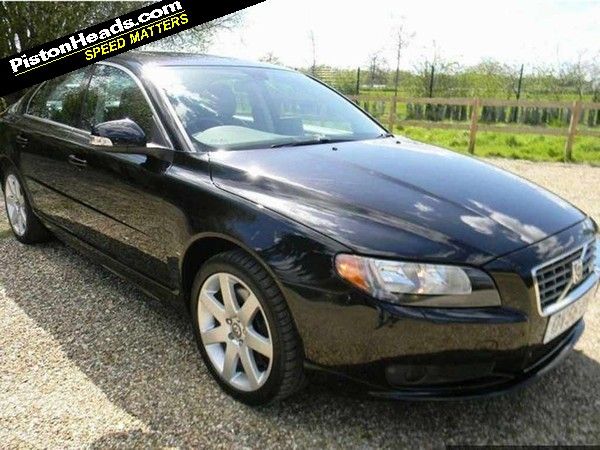 Supercars with saloon engines are nothing new; see the BMW-powered
Morgans
and
Wiesmanns
of this world or the
KTM
models with Audi engines. In most cases, the swaps have been from one performance model to another. But what about the most bizarre engine transplant (and donor car) of them all? The
Noble M600
and its 4.4-litre V8, from a Volvo S80.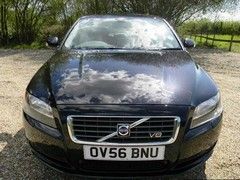 Take the badge off and noone will know...
It's not exactly the same, what with the two turbos and being mounted differently, but both M600 and S80 share the basic B84444S design developed by Yamaha. It's been discontinued in the Volvo range but lives on in both the Noble and the dark depths of our classifieds.
Typing 'V8' into the keywords section under Volvo and getting a result creates a huge grin; such an incongruous combination couldn't fail to. It's very seldom that they do come up for sale and so it had to feature. There's an XC90 in currently too if a family SUV is required...
Unlike the V40 T5 we've just driven, the V8 S80 epitomises old-school Volvo style, with the overly large V8 badges the only giveaway to what lies under the bonnet. Debadged, this innocuous four-door must surely rival the BMW 550i as one of the ultimate covert swift saloons.
Although the S80 can't quite match the 550 on numbers (315hp plays 367 and 325lb ft loses out to 361lb ft) it arguably bests the BMW on Q-car appeal thanks to the Volvo image. And a six-second dash to 60mph would still look (and sound!) pretty hilarious in something so dour.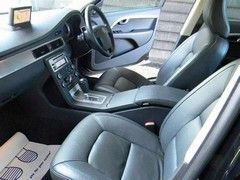 Normal (and appealing) Volvo cabin too
The rest of the dynamic ingredients appear far less appealing. The transversely-mounted V8 sits ahead of the front axle, the 4WD system is by Haldex and the transmission is a conventional six-speed auto. However, according to a contemporary Autocar drive, the S80 V8 wasn't 'a nose-heavy nightmare'. Predictably, it couldn't match the 5 Series or even the Jaguar S-Type but had 'a pleasingly coherent feel'. So there we go.
But that would be missing the point. As ever, motorways would be this Volvo's natural environment, passengers sat in great comfort and a V8 providing all the overtaking power required (nobody mention the diesel here).
And now this intriguing combination of Yamaha V8 power and Swedish luxury can be bought for £11,000 having covered just 32,000 miles in seven years. We're struggling for rational justification with a Volvo S80 V8 (and 23mpg definitely counts against it) but that doesn't prevent it from being a fascinating oddball nonetheless.

---
VOLVO S80 V8 SE SPORT
Engine: 4,412cc V8
Power (hp): 315@5,950rpm
Torque (lb ft): 325@3,950rpm
MPG: 23
CO2: 293g/km
First registered: 2006
Recorded mileage: 32,000
Price new: £38,975
Yours for: £11,000
See the original advert here