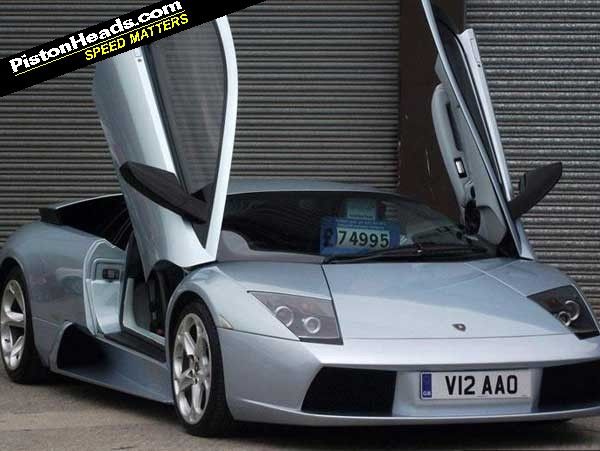 Funny how our taste in cars matures with us, isn't it? As a young lad, the Ferrari 550 Maranello just didn't elicit from me the standard supercar seizure of pointing, waving and smiling that other exotica could. Moreover, when your only understanding of a car's ability is from the numbers it produces, 199mph seemed very good, but it wasn't the fastest, and that's what counts when you're 10.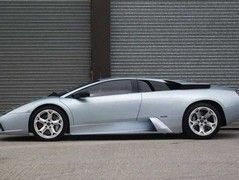 A Lambo a sound place for your money?
A decade or so later, however, and a certain adult appreciation can be levelled at the 550M. Its styling has aged well given the frosty initial reception, and last week's
550 Maranello buying guide
showed financial ruin isn't a guaranteed corollary of running one. Then
Friday's POTW
exhibited a 550M in its best light; a Blue Tour de France example with cream leather, it just exudes class, style and subtlety.
But who wants to be subtle when you can have scissor doors and an even bigger V12?
It's difficult to be mature or adult around the Lamborghini Murcielago. If the 550 is an RSC adaptation of Othello, the Murcielago is a Christmas panto. Huge effort goes into producing both, but where one is an intense, profound yet rather serious experience, the other is loud and raucous, a riot of colour and noise that leaves your ears ringing for hours after.
But everyone knows the sensory appeal manifest in a Lamborghini, but what about one that makes fiscal sense? This £75,000 Murcielago makes a solid case for itself, and here's why...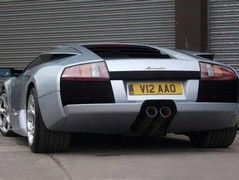 Maybe a lairy colour would be nicer?
Firstly, there will never be another Lamborghini like it. With the Aventador now only offered with an ISR (Independent Shifting Rod) automated manual gearbox, the Murcielago assumes the favourable position of being the last manual V12 Lamborghini with its engine amidships. With a lineage that stretches back to the Miura and also includes the Diablo and Countach, it's a hugely unique and
prestigious clique
to be part of.
Moreover, the Murcielago represents arguably the finest ensemble of Lamborghini lunacy and Audi restraint, being launched three years after Ingolstadt's takeover in 1998. So whilst the clutch no longer required the quads of Chris Hoy to depress, that gargantuan V12 still filled the compromised Murcielago cabin with noise and vibrations. And whilst there was no two wheel-drive Murcielago, its 4WD system was hardly sophisticated and very far from foolproof. It required the effort of earlier Sant'Agata supercars, but wouldn't bite your head off unless you specifically requested....
Finally, at a tenner under £75,000, how much cheaper can Murcielagos become? An early Diablo, admittedly with slightly fewer miles, is still £60,000, with the last 6.0 VT models achieving £90,000. A Countach? The cheapest on PH is £99,990... Surely it's only a matter of time before the market wakes up to the significance of early Murcielagos.
Both 550 and 575 Ferraris represent an educated supercar choice, the connoisseur's option if you will. But if your inner 12-year-old still exerts some influence, it's easy to see how the drama and beauty of the Lamborghini could win you over. Good luck...

---
Lamborghini Murcielago 6.2
Price: £74,989
Why you should: Because a front-engined Ferrari is a bit too sensible and it might even pay off financially.
Why you shouldn't: That V12 has its roots in the Miura's engine and it demands care. You may also prefer a more Lambo appropriate colour, such as TOWIE orange or Pina Colada yellow.
See the original advert here