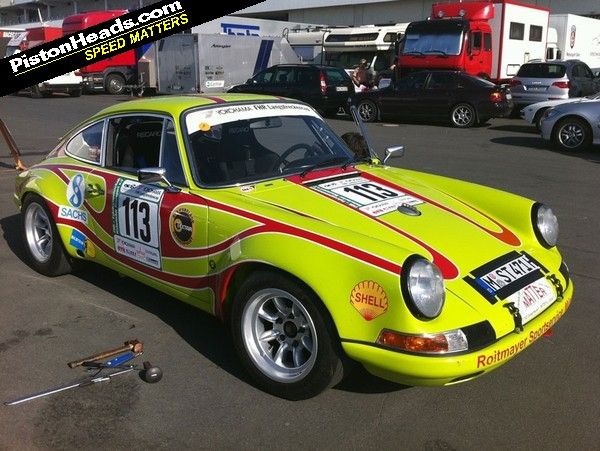 This probably should have a different title because in response to the statement, in this particular case, I can proudly say 'I have'.
The owner of this gorgeous machine just sent me a note saying he's selling it. I drove it at the 2010 Nurburgring 1000KM and, from memory, we finished 13th overall from about 110 starters.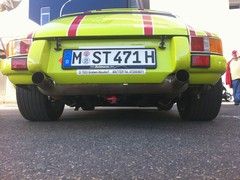 If you've got 165,000 Euros you know you want to
The car is an exact recreation of a 1971 911 ST and built by the absolute masters at these exercises, Roitmayer, who are based near Munich.
In race trim the 2.5-litre six has around 250hp and it weighs around 1,000kg. It is, by some margin, the best looking 911 I have ever seen. I spent several minutes just staring at it in the pit garage when I arrived for the race.
The ST is a fascinating piece of 911 history because it doesn't actually exist as an individual model. It was a kit sold by Porsche to its motorsport customers, which they then added to a stock 911 S. So when people describe a 911 ST, they normally expect it to have the wider front and rear wings, 8- and 9-inch Fuchs wheels (sometimes Minilites at the rear). But in reality an ST could have anything from a 2.2 to a 2.5-litre motor and narrow bodywork. I know of one with a sunroof.
To me, they are the most beautiful long-bonnet 911s: still delicate, but with added menace.
Here's some onboard from the race. This was the longest stint I've ever done in a race car. The tank was vast, and in wet conditions I did well over 2 hours in the thing. No hardship with that spectacular noise.

---
1971 PORSCHE 911 ST
Price: 165,000 Euros
Why you should: Gets the Harris seal of approval, and he's pretty fussy about old 911s
Why you shouldn't: Erm...........
---