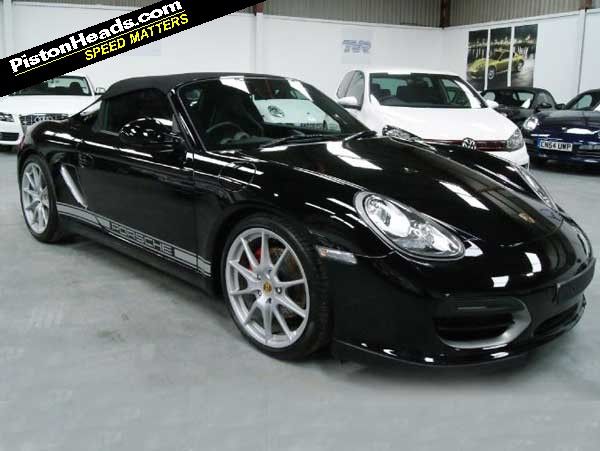 It rained so hard on Saturday night that five inches of snow disappeared. How depressing. One assumes it will now rain until December, whereupon it will snow and the UK will close for business. But, and I use the word 'but' in a way that introduces the most fanciful reaches of the conditional tense, were we to have a hot, balmy summer, I have decided that I would like to be driving a Boxster Spyder.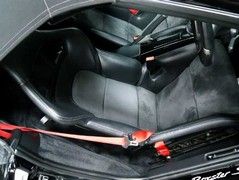 Lots of lovely trimmings despite weight saving
I keep looking at these. For a limited run machine which happens to be one of the best drivers' cars the company has made in the past decade, they look good value to me.
Essentially a Boxster with a crud roof, a Cayman R engine, and a 90kg weight reduction over a standard S the Spyder is one of those rare machines which creates a driving experience much more special than its meagre list of modifications would suggest.
I first drove one in the UK when it was raining and thought that despite feeling more alert than the standard car, I couldn't see the point of the silly roof and extra cost.
Then I drive one in the hills around LA a while back and completely fell for it. There's a strong argument for saying it's the sweetest road car Porsche has made in a while: small enough to be threadable, fast enough to not infuriate.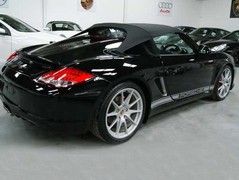 Focused, faster and a faff but super with it
These are now lurking around in the early £30K range as retail cars, which means they're changing hands on the other side of the fence for high 20s. Making a judgment on driving experience versus cost, that must make the Boxster Spyder one of the best value used cars out there.
I would like a red one with silver wheels, but no such car is currently for sale. So of the available stock, I think this black one looks jolly appealing.

---
PORSCHE BOXSTER SPYDER
Price: £35,950
Why you should: One of the best Porsche driving experiences of recent years for a vaguely sensible price
Why you shouldn't: Misplaced 'it's not a proper Porsche if it's not a 911' snobbery, roof's 'novelty' value may wear thin
See the original advert here.