Description
Supply & Fit!
Sold On Exchange Basis Vehicle Can Be Collected By Us £1.50 A Mile Or Dropped Of To Us At Our Unit

Vehicle Information

Land Rover - Range Rover - Jaguar
Discovery 3 / Sport / XF / S-Type / XJ
2.7L Diesel
2696 CC
6 Speed Manual / 6 Speed Automatic
276DT Engine Code
2005-2010

Engine Information

Bare Engine Includes The Following Things Below

-New Piston Rings (O.E Quality NPR)
-New Main Bearings (O.E Quality)
-New Big End Bearings
-New Head Gasket (O.E Quality BGA)
-All Service Parts Included
-Original Connecting Rods
-Original Cylinder Block
-Original Pistons
-Original Cylinder Head (Re-Skimmed / Re-Shimmed)
-Original Camshafts
-STD Original Crank Shaft
-New Stem Seal Set (O.E Quality)
-New Timing Belt Kit
-Original Oil Jets
-Original Used Fuel Injection Pump
-Original Oil Pump
-Original Timing Cover


PRICE : 2595.00 GBP !


Engine Is Fully Timed Ready To Fit After Ancillaries Have Been Switched Over From Previous Unit! Do Bare In Mind Sump & Pan Is Available At Extra Costs If Your One Is Cracked!
3-5 Days Service Turn Around!

Contact seller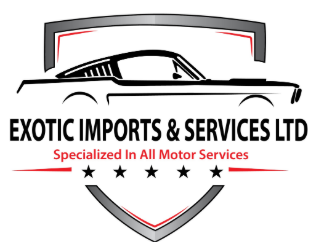 Exotic Imports & Services Ltd
Exotic Imports & Services Ltd, Middlesex, United Kingdom