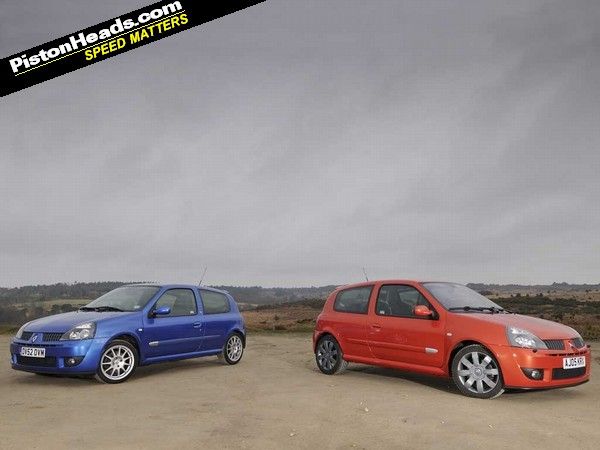 Cheap speed doesn't come much cheaper or speedier than a Renaultsport Clio in either 172 or 182 forms. All offer 0-62mph in around 7.0 seconds, twinkle toes handling and prices
from £1,000 for a car with ticket, tax and life left in it
.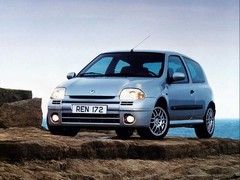 Phase 1 cars can now be had for shed cash
If you want the best example out there, a 182 Trophy in perfect nick will set you back £5,000, which sounds a lot for a car that's known to be fragile in the build stakes.
The Clio Renaultsport
, though, is destined for classic recognition and, while buying one now might not yield a profit, you'll be able to say you were there and experienced the best small hot hatch of its generation.
Arriving in June 2000, the Clio 172 Renaultsport instantly made a mockery of the competition with a price from £15,995. It was light, fast, affordable and slapped an indelible grin on its driver's chops. At a time when Volkswagen was still knocking out the lardy Mk4 Golf GTI and Peugeot had lost its way, the Clio 172 showed the world what a hot hatch should be and introduced a wider audience to the genius of Renaultsport.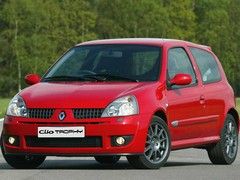 Trophy commands a premium but with reason
Updates and upgrades followed, with the stripped out, harder core 172 Cup pitching up in August 2002 with a bargain £12,995 price tag. The 182 succeeded the first generation Clio Renaultsport in January 2004 and continued the value offer with a price of £14,600. This model spawned its own Cup model and then the ultimate Clio Renaultsport version in the 182 Trophy, which was made solely for the UK market in acknowledgement of Britain being the most eager buyers of Clio Renaultsports.
With so much hot hatch fun on offer from such little outlay, everyone should try a Clio 172/182 Renaultsport. Here's what to expect and what to look out for.
Sales figures for Clio Renaultsport in UK
Clio 172 Phase 1: 1,357
Clio 172 Phase 2: 3,059
Clio 172 Cup: 2,392
Clio 182: 5,222
Clio 182 Cup: 539
Clio 182 Trophy: 500

---
Owner's view:
"As someone who has driven a BMW 325i Touring for three years, the Clio totally brought back my love of driving. I just cannot imagine taking the BMW for a drive for the hell of it, but I am always thinking of reasons to nip out in the Clio."
Damian Welch
---
Buying Guide contents
Introduction
Powertrain
Rolling Chassis
Body
Interior
Search Renaultsport Clios in the classifieds now
Photos: Renault/Max Earey