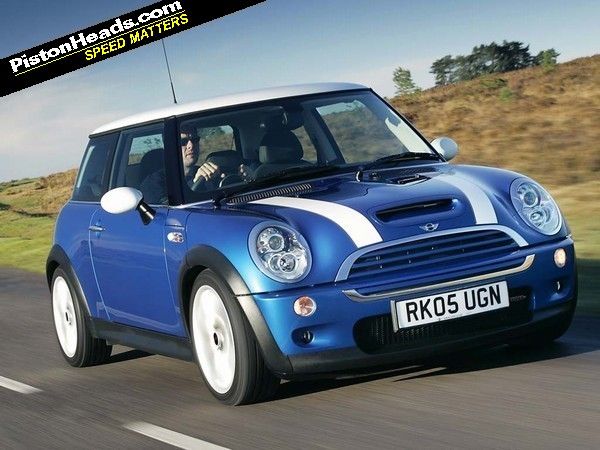 BMW sure knew how to keep interest in its new Mini rolling along when the car was first launched in 2001. Just as we'd got used to the new interpretation of the iconic British car, along came the
Cooper S
to play on one of the most evocative names in motoring.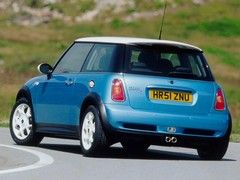 Launched in 2001 and revised in 2004
Mini didn't disappoint, either, as the Cooper S used a supercharger to up power from the standard Cooper's 1.6-litre engine from 130hp to 163hp. This meant the Cooper S could get from 0-62mph in 7.4 seconds and on to 135mph. Decent performance figures for the time thanks to a six-speed manual gearbox in place of the lesser models' five-speeder and enough to make the Cooper S a sales hit from launch.
In July 2004, a minor facelift freshened up the exterior, while power grew to 170hp and the 0-62mph fell to 7.0 seconds. This was also accompanied by a small increase in torque from 155lb ft to 162lb ft at 4,000rpm.
Alongside the Cooper S, Mini offered an officially approved John Cooper Works kit, which many owners took up. Unlike the earlier JCW kit for the non-supercharged 1.6-litre petrol engine that realised only a 12hp improvement in power, the S upgrades increased power to 200hp. From 2005, this jumped to 210PS, while at the same time a new JCW Sound Kit provided a cat-back exhaust and new air filter to offer more crackle from the tail pipe and an additional 3hp.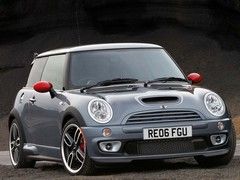 Run-out Works GP cost £22K
The final hurrah for the R53 generation Cooper S was the
Works GP
. Only 450 were sold in the UK from 2006, all with unique paint, rear spoiler and alloy wheels, a cabin devoid of rear seats and a rear strut brace in their place. Power was upped to 218hp to cover 0-62mph in 6.5 seconds and hit 149mph, while the £22,000 price tag proved no barrier to rapid sales.
Production of all R53 generation Minis ceased in 2007, which means the car is now a popular choice among used hot hatch buyers. With prices from around £2,500 for a high miles early car all the way through to as much as £15,000 for the collectible Works GP, there's a Cooper S to suit every budget.

---
PHer's view:
Since we bought the Mini Cooper S last September, it has been great with no work needed! My wife absolutely loves the car and even cleans it religiously every weekend. It is both fun to drive and good to look at, I think it's one of those rare 'classless' cars - by that I mean that you cannot assume anything about the driver of the car in a way that, perhaps we do with others.
Chris Watton
Buying guide contents:
Introduction
Powertrain
Rolling Chassis
Body
Interior
Search for Mini Coopers in the classifieds