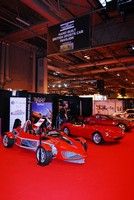 Supported by Complete Kit Car Magazine, the pavilion celebrates the best of UK engineering and design talent.
It is a somewhat unknown fact that we do indeed have quite the home-grown car market, with many small hand built sports car companies producing hundreds of lightweight sports and replica vehicles throughout the year so come and have a look at what they have to offer.


About Complete Kit Car Magazine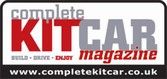 Complete Kit Car magazine is the most vibrant title on the subject of hand built cars. Each issue contains test drives of new models, readers' cars and lots of hands-on advice. We also cover the social side of kit cars to encourage you to get out and enjoy your kit car when it's complete. It's all summed up by our tagline: Build, Drive, Enjoy.