Friday 3rd August 2012
Lotus Festival at Brands, August 18-19
Forget doom and gloom for a moment and fly the flag at this year's Lotus Festival
---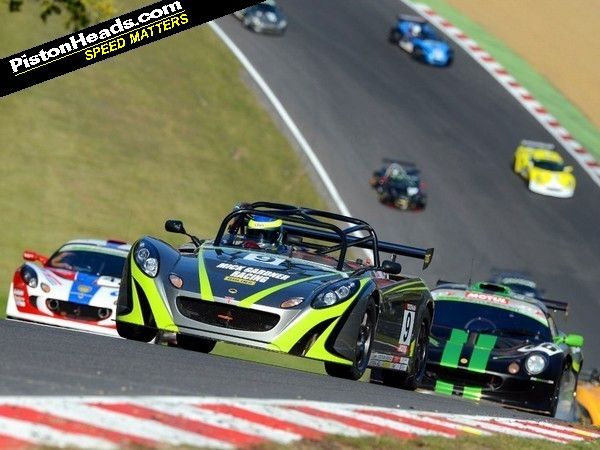 Good news stories about Lotus are a little thin on the ground at the moment as
the post-Bahar era continues to bring with it uncertainties
. But if you want to set that aside and celebrate all that makes Lotus great you could do worse than get along to Brands Hatch in a couple of weeks for the annual Lotus Festival.
Decamping from Snetterton - admittedly Lotus's local track - to Brands Hatch brings the festival within reach of a wider audience and celebrated Lotus road, racing and rally cars will be on show and, in many cases, strutting their stuff on and off the track.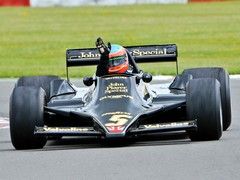 Type 79 among the cars doing demo laps
Classic Team Lotus
, run by Clive Chapman, will be bringing various celebrated Lotus F1 cars, including championship winning Type 49 and Type 79 and ex-Senna Type 97T. Chapman will be joined by Lotus regular Martin Donnelly to demonstrate the cars, modern-day Evora race cars and the T125 also taking to the track. Out in the woods, Lotus's rally heritage will be reflected with demo runs by Lotus Cortinas and Sunbeams while Chris Boardman's famous Lotus track bike brings a very timely recognition of the firm's extra-curricular activities beyond cars. Indeed, Brands will be hosting cycling events in the Paralympic games in just a few weeks time.
There will be racing too, the Lotus Cup UK, Elise Trophy and a special one-off race for classic Elans in a celebration of that car's 50th anniversary. With club displays and more besides, there's plenty to inspire to you to fly the flag for Hethel, the event taking place August 18-19 and further information about tickets and suchlike at the Brands Hatch website.
Gassing Station | General Gassing | Top of Page | What's New | My Stuff