RE: Mazda MX-5 Sport Recaro Edition
Wednesday 11th November 2015
Mazda MX-5 Sport Recaro Edition
Standard MX-5 simply too reasonably priced for you? Mazda's fixed that for you with a new special edition!
---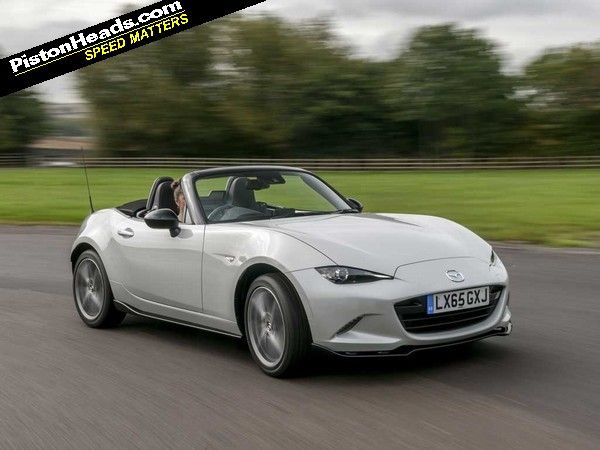 We like
Mazda MX-5s
. We also like Recaro seats. 'Slow news day is it?' accusations may follow but the combination of the two into a £24,295, 600-car limited edition caught our attention as Mazda follows its tradition of manifold special editions spun off the base roadster platform.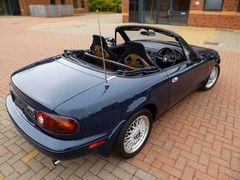 Here in the UK these have generally been about special colours and quirky extras like the leather owner's wallet supplied with the
NA MX-5 California
; in Japan things were a little more involved up to and including the much hyped RS Limited, which made much of the fact it came with fancy ... Recaro seats! These remain hugely desirable among MX-5 fans, swapping hands for as much as an entire car if you can find someone selling a pair. Original RS Limiteds with their Recaros and other signature upgrades intact are much sought after, this
fresh import
with Goodwood Sportscars advertised for just shy of eight grand - two or three times what you'd pay for a less exotic Eunos. Some premium for some fancy seats.*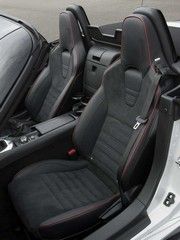 The mark-up for this new Recaro equipped MX-5 is thankfully not that much but Mazda clearly senses opportunity to accommodate those for whom the standard car's purist approach is simply too cheap! Based on the current range topping 2.0 Sport Nav with the Bilstein damped sports suspension and limited-slip diff, it adds those tasty looking seats, an Alcantara dashboard panel (albeit not where it would be any use to reduce reflections), a Sports Aero kit comprising black rear spoiler, skirts and front air dam and 17-inch diamond cut wheels.
Clearly nothing added to this car actually makes it go any faster but it does at least look the part and, if you've an eye to future tuning, might add some visual substance to your efforts. Cynicism aside it's a fair amount of extra kit for a grand on the price of the standard car. No MX-5 press release would be complete without a bit of Jinba Ittai feeling either and, inevitably, we're promised enhanced sense of connection thanks to the figure-hugging Recaros. A pity there's not any extra oomph to really test the theory or live up to the looks.
*Yes, there's more to the RS Limited than the Recaros...

[Sources: Bourne Road Garage]
Gassing Station | General Gassing | Top of Page | What's New | My Stuff