RE: An Alfa returns to touring cars...
Monday 16th November 2015
An Alfa returns to touring cars...
... it's a FWD hatch in the TCR series. Sorry.
---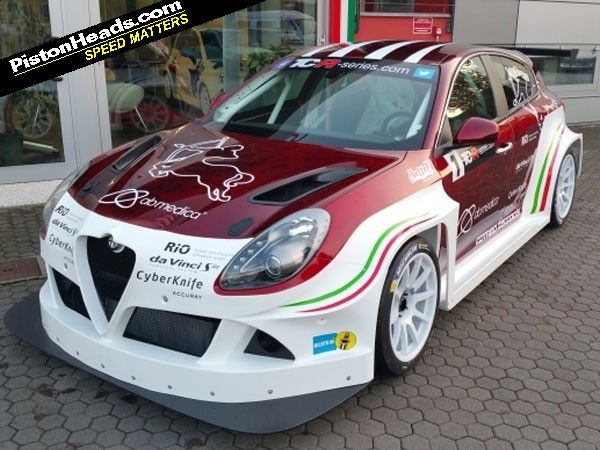 Let's just for one second imagine a future scenario for Alfa Romeo. The new
Giulia
is launched to rave reviews, sales are good and all is well. Then some bright spark decides that motorsport involvement would be a wise move and a Giulia DTM car is made, taking it to the Germans as the fabulous
155 DTM
did back in the 90s. It won't have a V6 by then but wouldn't the Giulia make an incredible touring car?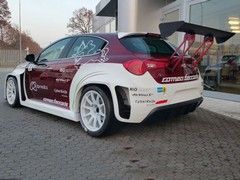 Well if you're after flamboyance...
We're getting ahead of ourselves. This is the latest Alfa touring car, a Giulietta prepped for the TCR series that we've seen
VW
,
Opel
and
SEAT
build cars for recently. This isn't a factory effort though, the car having been developed by Romeo Ferraris. The original plan as for the car to test in early November to make the season finale in Macau but sadly this hasn't happened. The car is apparently ready to go now though, with first running set to take place in Italy this week.
It's powered by the same 1.75-litre four-cylinder engine seen in the roadgoing Cloverleaf but there's now a six-speed Sadev dog-ring box and limited-slip diff also. Expect power to be around 330hp, in line with the other TCR cars.
As for how the Romeo Ferraris Giulietta looks, we'll let you be the judge. It's certainly quite a bit different to the road car... Romeo Ferraris aims to have the first 10 Giulietta TCRs built by April, with a price of 98,000 euros (£69,000) plus taxes. Perhaps not the most iconic Alfa racing car there's ever been then, but surely you'd rather race this than an Astra?
[Source: TCR]
Gassing Station | General Gassing | Top of Page | What's New | My Stuff