RE: Aston Martin V12 Vanquish: PH Buying Guide
Sunday 3rd January 2016
Aston Martin V12 Vanquish: PH Buying Guide
The car that launched 21st century Aston and still in demand today - here's the PH guide to getting a Vanquish
---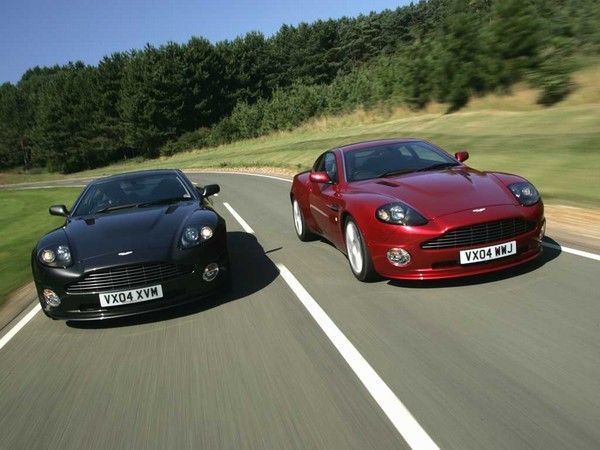 The Aston Martin V12 Vanquish had a slightly faltering start to its life. Born as the Project Vantage in 1998 as a replacement for the ageing Vantage range, the resulting Vanquish was supposed to have appeared at the Birmingham Motor Show in 2000. However, Aston boss Ulrich Bez took exception to some of the more obviously Ford-sourced interior trim and pulled the car from the show.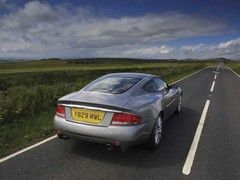 Yes, you could really could get a Vanquish in 2001
By the time the production Vanquish appeared in 2001 with a £158,000 starting price, the Ian Callum-styled coupe was eagerly anticipated and much needed. Gone was the old Vantage model's V8 motor and steel tube-framed base in favour of a 5.9-litre V12 and bonded aluminium chassis that made extensive use of carbon fibre.
With 460hp as standard, the Vanquish came with a six-speed manual gearbox but no clutch pedal. The shifting was automated via an electrohydraulic, paddleshift operated gear change, though it could also be left in automatic mode. Aston Martin Works later offered a conversion to a full manual for those owners who preferred complete control over the gear selection process.
The Vanquish was a steady seller for Aston, racking up 1,489 sales, but in 2004 the Vanquish S was introduced that offered a 520hp motor and subtle changes to the front grille, splitter and rear spoiler. These helped cope with the S model's new 200mph top speed.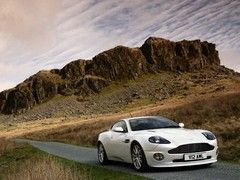 520hp Vanquish S arrived in 2004
At the end of the Vanquish's life, the final 50 cars were the
Ultimate edition
model finished in metallic black paint and with unique trim and fittings. When the last rolled off the line in July 2007, it marked the end of Aston Martin production in Newport Pagnell. In total, 1,086 S models were made.
Now the Vanquish is very much a rising modern classic thanks to its limited numbers, beautiful looks, V12 engine and even a bit of movie fairy dust from its appearance in Die Another Day. Prices are rising and where you might once have snapped up a Vanquish for £40,000, today you will be looking at spending from £70,000 for a car with full history and reasonably low miles. For the very best late 2007 Vanquish S with low miles, you'll be looking at £100,000.

---
PHer's view:
"Looks, style, comfort, a V12 engine, huge performance and even some luggage space. All that and it's a pukka James Bond car. How can you not like the Vanquish?"
J Blythe

---
Buying Guide Contents:
Introduction
Powertrain
Rolling Chassis
Body
Interior

Gassing Station | General Gassing | Top of Page | What's New | My Stuff