Wednesday 20th July 2016
MG Metro Turbos are back!
There were five ever made and three of them are at Silverstone next weekend
---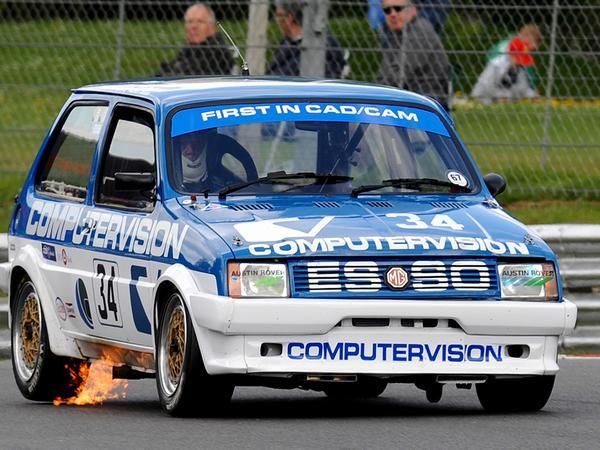 The BTCC MG Metro Turbo story is another tale of British motorsport endeavour and spirit with little reward. The 6R4 is the racing Metro we all know of, with the circuit car limited to just a few outings in 1983 and 1984. Now though, thanks largely to the efforts of Patrick Watts, three of the BTCC-spec cars will be seen on track again.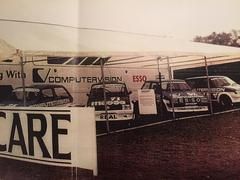 Way back when...
The Turbo project began in the early 80s, the first car built by Austin Rover at Cowley and the other four put together by Roger Dowson Engineering. The latter was tasked with managing the race campaign too, with Tony Pond driving at Brands Hatch in April 1983 for the car's first race. Where it retired. Apparently it proved 'impressively fast but incredibly frail with a mixture of gearbox, overheating and tyre problems all too often undermining promising performances.'
By the end of that season three cars were entered for the Silverstone finale, with Martin Brundle and Patrick Watts also driving. All three cars retired with tyre trouble. At the same corner. On the same lap... After a couple more encouraging shows in 1984, Austin Rover ended the project 'following a row with the authorities over the legality'.
But now they're back! The Metros will once again take on the big boys at Silverstone in the Historic Touring Car Challenge race at the Silverstone Classic. With Nick Swift (of Swiftune Engineering, the guys who make those bonkers fast Minis you see at Goodwood) working his magic on the A Series engine with more power (now around 220hp, from 190) and improved reliability, they promise to be more competitive than ever. Hopefully the tyres are sorted as well.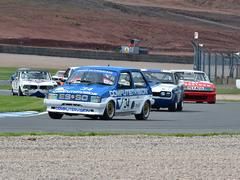 This promises to be quite a race
There will be two Computervision liveried cars racing at Silverstone, plus one painted in the Massa Real colours. That car will be driven by Till Betchtolseimer, with the other cars the responsibility of Watts and Swift plus Malcolm Harrison and Paul Taft. Should be quite a race against Capris, SD1, Alfa GTVs and the like.
The story doesn't stop there either. Having tracked down three of the Metros, Watts is now determined to find the other two. Apparently one is in the US and another over here so, if you have any info, there's a man who wants to know!
Donington video here. It's not the best vid, but it does feature a heroic save at 2:25.

Gassing Station | General Gassing | Top of Page | What's New | My Stuff