Saturday 1st April 2017
£100K Garage: Tom Westmacott
Looks like Tom's most practical choice is a Buick Riviera...
---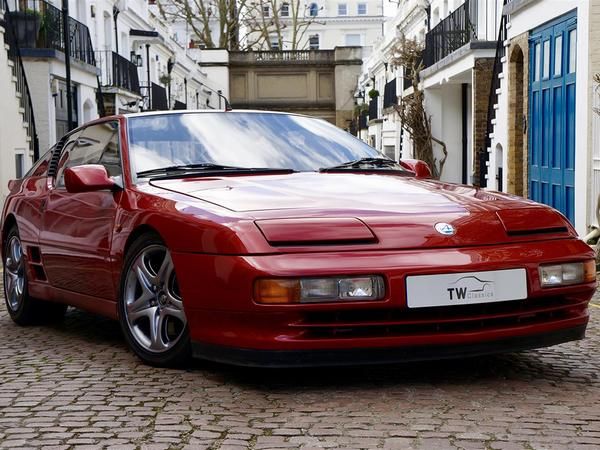 Name:
Tom Westmacott
Previously owned:
Peugeot 306 1.4, Nissan Silvia S13 Q's, Nissan 180SX
Currently owned:
Mazda RX-7
On the shortlist:
TVR Cerbera, Nissan 350Z, Mazda MX-5, Porsche 911 GT3, Honda S2000, BMW M3 (E46), Vemac RD180
Rest of Europe:Alpine A610
Cost: £23,995
Balance: £76,005
Why I chose it: "I remember reading about these when they came out: so much sleeker than the contemporary 911 yet equally rear-engined and packing meaningful power in a reasonably light, compact body.  The ad mentions chassis rust having been fixed, which is encouraging - coupled with the fibreglass body and straightforward engine, this should be reasonably easy to keep on the road."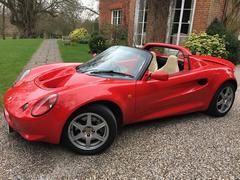 Britain:Lotus Elise S1 111S
Cost:
£16,495
Balance:
£59,510
Why I chose it: "I'd want a pure, lightweight car in a five-car garage, so the S1 Elise fits the bill.  The 111S was regarded as having just the right amount of power, this car looks great in red on six-spokes, and mileage is reasonable. Finally it's being sold by a knowledgeable private buyer, generally a good sign. [Sadly Tom's original choice has already sold; see the rest of the S1 Elises for sale
here
- MB.]
Germany:Porsche Boxster
Cost: £15,491
Balance: £44,019
Why I chose it: "Boxsters are conspicuously good value, as well as very appealing with that howling flat-six and mid-engined balance, but still everyday usable.  The only caveat is engine reliability, but this post-facelift direct-injection car squeaked into budget, allowing me to save my engine rebuilding budget for the other choices."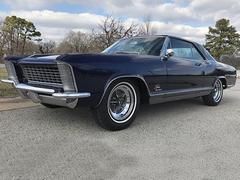 USA:Buick Riviera
Cost:
£30,000 (midpoint of the auction estimate range given)
Balance:
£14,019
Why I chose it:
The Riviera beautifully exemplifies confident, wholehearted American design, with subtly flowing lines and great proportions unencumbered by practical concerns.  The '65 model got the originally intended hidden headlights and lost the tacky fake side vents, making it the purest visually.  A 'personal luxury' coupe, the Riviera is not so outrageously huge as to be unusable in the old world, nor as soft or under-braked as many contemporaries." 
Japan:Mazda RX-7 Type RS
Cost: £13,995
Balance: £24
Why I chose it: "I put my actual money into an RX-7 in 2012 and the acceleration, balance, compactness and looks haven't paled, four and a half years and several track days later - so I'd need one in my fantasy garage.  The '99 onwards cars had some incremental improvements, and a low mileage, near-stock import is a good starting place if you want it to spend more time on the road than being fixed."
Glad people liked my picks!
These cars are basically what I would buy for real, if I had the money and Metcalfe-esque stabling for five cars. I don't have kids, and I previously got through winter in a ski resort in an impractical RWD car on snow tyres, hence all the choices are two/three doors and RWD, as this suits me fine

All I need now is the £100k cheque to arrive in the post from PH!
Edited by samoht on Tuesday 4th April 23:57
Gassing Station | General Gassing | Top of Page | What's New | My Stuff