RE: Ginetta G55 Hits The Racetrack
Friday 4th March 2011
Ginetta G55 Hits The Racetrack
Silverstone shakedown for new British GT machine
---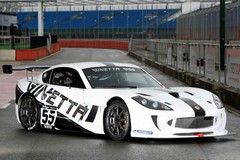 The new Ginetta G55 racing car has undergone its first test at Silverstone National.
Boasting a 3.7 litre Ford engine, Hewland gearbox, cool air induction kit, up-rated front and rear brakes, new exhaust system and stunning new bodywork with improved aerodynamics, the retail price has been set at £75,000 - hopefully making the G55 a cost-effective stepping stone into GT3 racing, the company says.
Teams running the current Ginetta G50, which has won multiple GT4 championships worldwide, will be able to upgrade their existing car to the new G55 for £25,000 or take advantage of a new part-exchange system.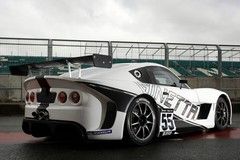 "The G50 has dominated GT4 since its launch 2 years ago and proved itself as a real stepping stone into the GT4 arena. By introducing the G55 into the new Ginetta GT Supercup, I want to broaden Ginetta's offering to all drivers expanding our career ladder even further and offering a route into GT3 - whilst still providing an affordable way to enjoy top level racing," says Ginetta boss Lawrence Tomlinson.
The first customer cars will be delivered in two weeks' time, we're told, but sadly there are no plans to produce a road-going version of Ginetta's latest machine.
Gassing Station | General Motorsport | Top of Page | What's New | My Stuff