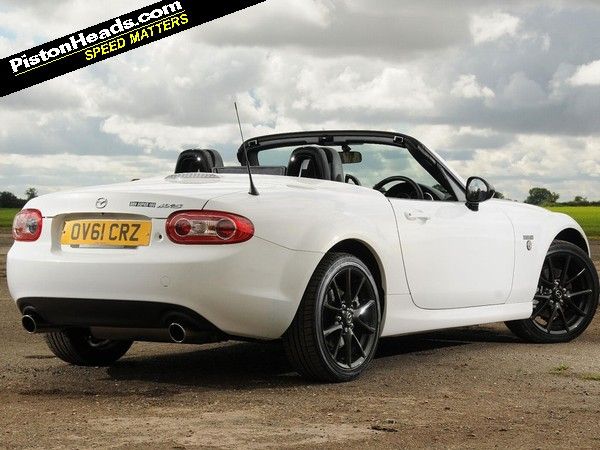 Tuned Mazda MX-5s are like buses; you wait ages for one to come along to deliver on its potential, then all of a sudden there's three.
First, Dan drove the GT Concept MX-5. Next came a GT4 racer you can buy (if you've got deep pockets). Now, established MX-5 tuner BBR has released a rather more affordable tuning package - and we like the sound of it.
Sitting below the turbo upgrades in BBR's catalogue, the 'Super 180' kit can be fitted to 2005-on Mk 3s and 3.5s. The main mods are a 4-into-1 stainless steel exhaust manifold, a StarChip ECU remap, a BBR panel air filter and a stainless steel exhaust system featuring a high-flow cat, new silencer and twin 3.5inch tailpipes. BBR claims this boosts the 2.0-litre MX-5's power from 160hp to 183hp.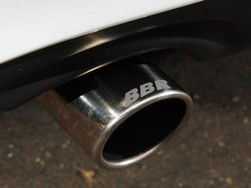 Stainless system ends in two of these
Torque peak rises from 139lb ft to 159lb ft, developed at 4250rpm. For those who crave slightly more, BBR will upgrade the silencer to a 'Supersport' variant, liberating a few extra decibels and horsepower.
BBR is offering this 180 kit on both 1.8 and 2.0-litre MX-5s, with similar percentage gains for both engines. It will cost you £1,995 to have your MX-5 tweaked by BBR to Super 180 specification. A self-build upgrade costs £1,895.
A cursory glance through the PH Classifieds shows the cheapest 2.0-litre Mk 3 MX-5s are now under £6000. You don't need me to tell you how affordable that makes a 183hp MX-5.