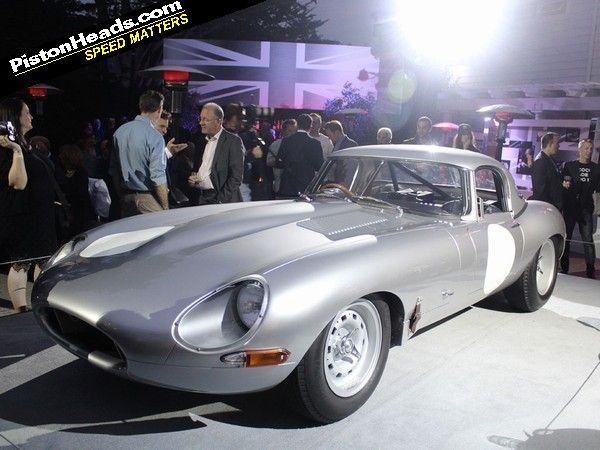 Greetings from Monterey, where as I write over breakfast having bullied my body clock into alignment with Pacific time I'm browsing
the programme
and figuring out what to do with the three days ahead.
It's my first time here and attempting to get a sense of geography and scale of the event last night with my brain still on UK time was a challenge. I think I've got a grip of it now, there seemingly being four main centres of activity. There's Pebble Beach itself, the manicured golf club you can probably picture with all the glitzy concours activity. There's Monterey, which frankly looks a bit more down to earth (relatively) with stuff like the RM Auction and the entertaining sounding Concours d'Lemons, which sounds like a great antidote to the conspicuous displays of wealth everywhere else. Then there's The Quail, the golf course up the Carmel Valley I'm about to head up to for The Motorsport Gathering and then Laguna Seca for the Monterey Classic. I'm looking forward to the latter; there are only so many stationary cars parked on golf courses a man can look at and seeing and hearing some classics being given a proper workout on a track like Laguna really appeals.
We started the event last night though, with a welcome party from our hosts JLR and public unveilings for the E-Type Lightweight, the Range Rover Sport SVR and the (limited) production F-Type Project 7. Basically it was an official debut for JLR's Special Operations, head John Edwards seemingly clearing up the naming convention. Possibly. Seems Special Operations is the overall title for the department, SVR the suffix to be applied to Special Operations honed production versions of Jaguar and Land Rover products. Like the Sport, with more to come he promises.
Our hotel is obviously a popular choice too. Outside Mazda has a display of cars, including the 15th Miata off the production line (here I am at the most exclusive car event in the world geeking out over a Mk1 MX-5...) and over breakfast I've spied senior execs from BMW, JLR and Lamborghini, including boss Stephan Winkelmann and development head Maurizio Reggiani.
Right. Time to saddle up and head for The Quail. I gather the boys from Sant'Agata have something to show there, along with others. I've also got a date with McLaren later in the day and hope also to see the chaps from Singer. Keep an eye on Twitter!
Dan
---
To return to the most recent blog and the comments click here.